A lawyer for ConAgra Foods, the parent of Hebrew National, insisted that the kosher status of meat is a religious issue — and compared the famous kosher hot dogs to communion wafers
By MORDECAI SPECKTOR
The case of Wallace et al v. ConAgra Foods Inc. was argued before three judges of the 8th Circuit Court of Appeals on Thursday. The hearing at the U.S. Courthouse in St. Paul concerned allegations in a 2012 lawsuit that Hebrew National, a ConAgra Foods brand, sold hot dogs and other meat products that were not "100% kosher," as the company claimed in its packaging and advertising.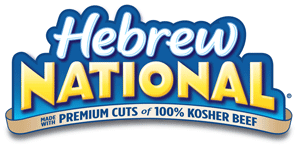 At the end of January, U.S. District Court Judge Donovan W. Frank granted ConAgra's motion to dismiss the class action lawsuit brought by 11 plaintiffs, who contend that they paid a premium price for meat that was not really kosher, which constituted consumer fraud and breach of contract.
Donovan found that the question of what is kosher is "is intrinsically religious in nature," and secular courts are barred by the First Amendment from deciding religious disputes.
Anne Regan, of the Zimmerman Reed law firm in Minneapolis, made the oral argument for the plaintiffs in the appellate court, and was questioned sharply at the outset by Judge James B. Loken, who said, "You sued the wrong party."
His comment apparently referred to the plaintiffs' contention that AER Services, which did the kosher slaughtering for Hebrew National, instructed its employees to pass through 70 percent of cattle as kosher meat.
According to the plaintiffs' brief, former AER employees testified that they were pressured to meet the 70 percent quota, by AER executives and supervisors for American Foods Group, LLC, which leased slaughterhouse facilities in the Midwest to AER. The former AER employees say that the quotas and slipshod practices violated standards for producing kosher meat.
The plaintiffs contend that the U.S. court does not have to resolve any Judaic religious issue, because ConAgra employed a production quota system, where a predetermined percentage of cows would be labeled as kosher.
Regan told the panel of judges that ConAgra was well aware of the problems with AER, and with Triangle K, the firm that provided the hechsher, or kosher certification, for the meat. She reiterated the argument that the quota undermined ConAgra's claim that it was producing kosher meat to the highest standards.
Hart Robinovitch, also with the Zimmerman Reed firm, is the lead attorney for the plaintiffs, and also attended the Dec. 19 oral arguments before the appellate court.
Principals of AER Services and Triangle K have denied the allegations, saying that disgruntled former employees have tried to besmirch the firms' reputation. And last year, AER Services threatened to sue the American Jewish World for defamation, and attempted to summon this writer to a beit din, an Orthodox rabbinical court, after the newspaper broke the news of the lawsuit against ConAgra, in June 2012. To date there has been no lawsuit filed, nor has a hazmana, summons, to a beit din been presented.
ConAgra Foods was contacted for comment on the Dec. 19 appeals court hearing, but the company's spokesperson did not respond to the AJW's request.
Loken returned to his question of what makes meat kosher or not, and suggested that if an animal "wasn't well enough" to meet a "rabbi's standard, you can't go there." In other words, the U.S. court can't sort out what constitutes a kosher product.
Regan said that if the case was sent back to the district court, attorneys for the plaintiffs could file discovery motions and try to prove that ConAgra was defrauding consumers. The plaintiffs' brief noted that consumers view kosher food as the "new organic."
Corey Gordon, of the Blackwell, Burke law firm in Minneapolis, spoke on behalf of ConAgra Foods. For the food conglomerate, the "overarching point is the correctness" of Judge Frank's decision that "whether something is kosher or not is an intrinsically religious issue."
Again, Judge Loken interjected, asking about how a quota for kosher meat "work on the [slaughterhouse] plant floor." He wondered how meat could be certified as kosher, absent any thorough inspection.
Gordon responded that it was a "conceptual issue," in regard to meat being 100 percent kosher or 70 percent kosher. Then he made an analogy to the sacramental host used in Roman Catholic church rituals. If something was wrong with the wafers, if they were "illicit," they could still be used and the ritual of Holy Communion would still be valid, according to Gordon, who discussed the Talmud in earlier hearing in the case.
Judge William Jay Riley, who is the chief judge of the 8th Circuit court, also expressed skepticism about how meat could be considered kosher, if the employees of the kosher slaughtering firm "just passed on the cows."
Gordon explained that AER employed personnel who were "all religiously trained." Further, ConAgra relied on the certification of Triangle K, which supervised the kosher slaughtering process.
"A secular court simply cannot second guess a religious determination by a religious authority," said Gordon.
When Judge Riley pressed his point about whether the plaintiffs' could prove the allegations in the lawsuit "without delving into religion," Gordon responded, "absolutely not," that determining what is kosher involves "a religious doctrine."
In her rebuttal argument, Anne Regan said that the case was not about "transubstantiation," in reference to Gordon's analogy to tainted communion wafers, but "about the manufacturing process" for producing Hebrew National meat.
Judge Roger Wollman, the third judge on the panel, asked Regan what the plaintiffs would look at if the case went to trial. She replied that they would introduce testimony from "workers on the floor" about how the slaughtering process was conducted.
Judge Riley said that the court would take the matter under advisement and issue a decision "as soon as possible."