AJW Staff Report
In a letter sent last week to Temple of Aaron Synagogue congregants, Hazzan Mitchell Kowitz announced his resignation.
Kowitz, who has been the hazzan (cantor) at the St. Paul shul for the past 23 years, wrote that he "made a personal decision for the best interest of myself and my family that this will be my last High Holidays at the Temple of Aaron."
After what he termed a "wonderful run" serving the congregation, Kowitz announced that he was "looking forward to a fresh start."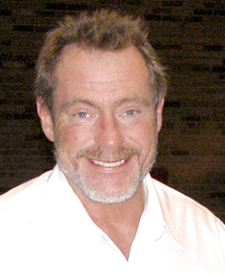 Hazzan Mitch Kowitz
The cantor's decision to resign took the clergy and synagogue staff by surprise, according to Ken Agranoff, Temple of Aaron executive director. He told the AJW this week that the congregation will conduct an immediate analysis of the outgoing cantor's tasks and cover them with someone in a part-time capacity, and then will study long-term needs.
In his letter, Kowitz noted that he would be "working with the leadership to transition" after the High Holidays.
Temple of Aaron has just over 1,000 members, counting both family and individual memberships.
(American Jewish World, 8.31.12)