By MORDECAI SPECKTOR
Haifa, Israel's third largest city, is home to the Technion, the "M.I.T. of Israel," and the MATAM high-tech park, where Microsoft, Google, Intel and other technology firms have research facilities.
Shani Keysar, Ph.D., is a Technion graduate, and the founder and CEO of Sol Chip (sol-chip.com), which has developed a unique solar battery technology. During my brief stay in Haifa in late June, I met with Keysar at the Dan Carmel Hotel.
"The idea of Sol Chip is to integrate solar cells within the standard chip, or semiconductor process line, into a product," she explained. "We are first in the world that succeeded to do so."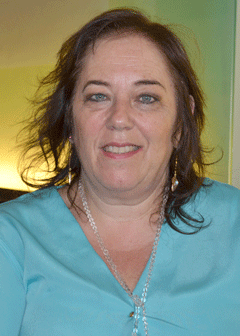 Keysar showed me a Sol Chip Energy Harvester, a small square photovoltaic cell that resembles a computer processor chip.
"Everyone, I think, is familiar with the uses for high-power energy [from solar cells]… but what we're doing is to supply, by this chip, energy to low-power applications," she explained.
Keysar said that the Sol Chip device can "harvest the energy from the environment and… transfer it to an application or to a battery," in the latter case when there is a need to store energy for times when there is no light.
With a storage battery connected to the device, "it's a complete solution, you don't have to change batteries anymore," Keysar pointed out.
The Sol Chip device, which produces six selectable voltage levels, from .7 to 8.4 volts, can power electronic sensors, RFID cards and Bluetooth products. There are millions of possible applications for the devices — in the agriculture, livestock, medical and security industries.
Of course, in Israel and elsewhere, there are military applications for the Sol Chip energy source, including something called "battlefield smart dust," nano-sized particles that can measure and transmit information about various conditions.
"You hear about new applications all the time," added Keysar.
Sol Chip was founded in 2009, and Keysar got financial backing from the Israel Electric Company, and two investment firms. The company moved from a business incubator into offices in Haifa.
The company has won a number of industry awards for its innovative technology, and attracted attention from a range of industries.
"We have already signed six letters of intent with different companies," she said, and explained that the contracts represent initial interest by companies in the Sol Chip technology.
One letter of intent is with Netafim, an Israeli company specializing in drip irrigation, which is looking at the Sol Chip device to power sensors and valves, according to Keysar.
Sol Chip samples have been supplied to 10 customers, "and 20 more are waiting," said Keysar. "Several of them — we call it alpha testing — they are taking our chip and putting it with their system and saying it is working."
Keysar expects to produce 1,000 units in the coming months, and forecasts the production of a quarter-million chips in 2014. And next year, Sol Chip will look ahead to find a source to manufacture devices in a "higher volume… we believe, up to one or two million, at least."
(The AJW thanks Harlan Jacobs for facilitating the interview with Shani Keysar.)