Judith Meisel, a local Holocaust survivor, looks forward to the U.S. president following the lead of the German chancellor, and condemning the hatred expressed by white supremacists
By MICHAEL COHEN
My mother, Judith Meisel, was born in 1929, the same year as Anne Frank. She was 15 years old when she was taken off the train with her sister, Rachel, and mother, Mina, and herded into the overcrowded barracks at Stutthof Concentration Camp, near Gdansk, Poland.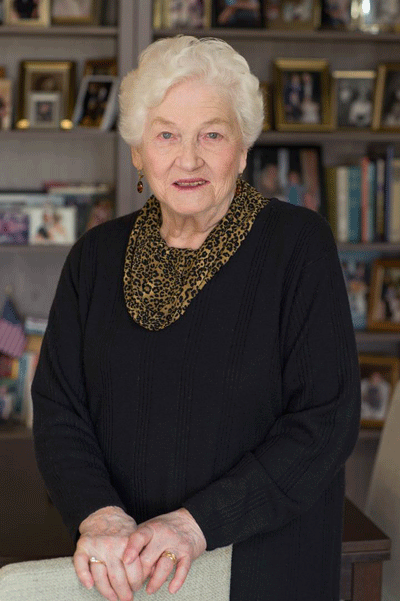 My grandmother, Mina, was murdered by the Nazis on Nov. 21, 1944. We know the exact date because the Germans kept a detailed log book in which they recorded the names, birthdates, nationalities, and other personal data of the victims — including the date my grandmother was ushered into the Stutthof gas chamber.
After escaping during a "death march," my mother and her sister persevered by pretending to be Lithuanian Catholics. They eventually traveled by boat to Denmark, with the family of an SS officer, where they found freedom in May 1945. A documentary film, Tak for Alt: Survival of a Human Spirit, chronicles my mother's incredible story of survival.
She was reborn in Philadelphia, when her activism in the civil rights movement gave new purpose for telling her story. There she met Dr. Martin Luther King Jr., and was inspired to help organize the Philadelphia contingent that traveled to the March on Washington to hear Dr. King deliver his famous "I Have a Dream" speech, on Aug. 28, 1963.
Dr. King's words were still fresh in her ears when two days later an angry violent mob accosted the first black family to move into Delmar Village, an all-white, working class development in Folcroft, Pennsylvania, just outside of Philadelphia.
Windows were shattered, doors broken, and the Baker family was forced to spend the first night in the cellar of their new home. State troopers were called in to quell the violence. Seeing this on TV, my mother could not be silent. She baked cookies, drove to Folcroft, and as the angry mob yelled at her, she rang the doorbell and introduced herself to Sarah Baker.
"Mrs. Baker. I am a Holocaust survivor. What can I do for you?"
So began her lifelong friendship with Sarah Baker, and her commitment to use her story as a means to combat racism and bigotry in any form.
Today, almost seven decades since the Nazis murdered her mother for being a Jew, my mother sits in her St. Louis Park apartment and watches torch-carrying members of white supremacist groups in Charlottesville, Virginia, yelling "Jews will not replace us!"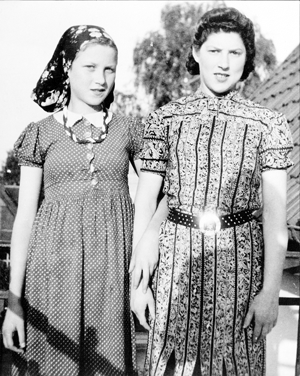 She is mindful that hatred and acts of violence based on prejudice and intolerance remain. Her lessons from Stutthof have not yet been learned by others.
She looks to her president and other political leaders to speak out strongly and clearly that this country has no place for such vitriol and hatred. She finds irony in the fact that the German Chancellor Angela Merkel denounces the deadly violence and activities of the white supremacist groups as "racist, horrifying and evil" and calls for the condemnation of such activities worldwide.
She remains hopeful that our president and others will follow Chancellor Merkel's lead and condemn the alt-right and white supremacists for their racism and bigotry. It should be such a simple straightforward and unequivocal act. Like baking cookies.
***
The Star Tribune reported on Judith Meisel's recent interview by German law enforcement as part of an investigation of Nazi SS officers stationed at Stutthof (7-9-17). For an update on this investigation and more information about her story, visit: judymeisel.com.
Michael Cohen is a lawyer at Gray Plant Mooty in Minneapolis.
(American Jewish World, 8.25.17)