By CONNIE GOLDMAN
All human beings are worthy and deserving of freedom…. Passover comes to remind Jews, and all people by extension, that we have much work yet to do. — Rabbi Elias J. Lieberman
I'm writing this a few days prior to Passover. At our family seder we always add a focus on current freedom struggles. We strongly believe in the importance of exploring the meaning of this holiday in today's world.
As I reflect on this I keep thinking about the article I didn't write when I returned from my trip to Israel and the West Bank a number of months ago. As I think about the Passover story, I'm motivated to write of my trip now.
I didn't write because the things I saw and learned about alarmed me. They contradicted what most Americans seem to believe. I didn't want to be labeled a "self-hating Jew." I didn't want to deal with readers accusing me of anti-Jewish thinking or behaving like a bad Jew, as I was accused of being when I left Ben-Gurion airport to return home.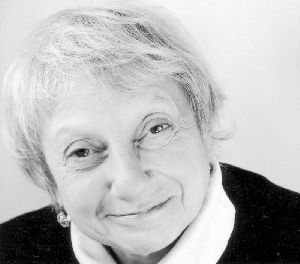 I had spent a week of my trip to Israel in the West Bank with a group who introduced us to many Palestinian families. I stayed in their homes, ate meals with them, talked with them and learned about Israel's expansion of borders from their point of view.
When I packed to come home my carry-on held some literature discussing the fear and anger of these people who have been dispossessed from their farms, orchards, homes and property; Israeli settlements are often being built in their place.
Security personnel at the airport interrogated me for more than an hour about my possession of literature that discussed the dilemmas of Palestinian families in Israel. I was questioned about who I met with during my trip, why I went to the West Bank. I was reminded a number of times that it was my duty as a Jewish woman to support Israel.
The literature that I carried told much of what I had seen and experienced: acts of unfairness, violence and arbitrary behavior by Israeli soldiers and officials. My observations were one-on-one human interactions that helped me see and understand situations not known to many American Jews.
I stayed at the home of a woman who worked for many years at a retirement community in Jerusalem. At some point her work permit was taken away without a reason given. To continue to support her family she woke at 4 a.m. each day, walked a long way through fields of garbage and sewage to catch a bus that wouldn't demand work permits. Sometimes the trip took her up to five hours; going home on a bus just for Arabs leaving Jerusalem took 30 minutes.
I met with a group of merchants in a refugee camp. Israeli officials had told them earlier in the week that in three days they were taking over the entire area to begin clearing the land to build a new settlement. There seems to be no recourse; they would be out of business and without income to support their families within a few days.
One day our group packed a picnic basket and we were taken to a wooded area that was quite wild and beautiful. We walked up a hill with a man who said that we were going to eat our meal where his home was for many years. The space we arrived at had only trees and grass. The man explained as we sat on the ground and ate our lunch: "I built my home many years ago and raised my family here. One day we were told that a forest was to be planted here, that all families had to leave their homes for either another country or a refugee camp. I come here often and sit by the trees and think of my neighbors and wonder where they are now. It wasn't right of them to do this to us. This was my home."
A day before I was to leave Israel I stayed overnight in East Jerusalem. Two days earlier I had heard that the Israeli police had come in the middle of the night, demanded that two Arab families get out of their homes with whatever they could carry. I walked two short blocks to view the scene. A Hasidic family had been moved in immediately; the evicted Palestinian family was living on the street in front of their home. Their children were sleeping on mattresses on the sidewalk. The Hasidic men were throwing rocks at the neighborhood children. The soldiers looked the other way.
I can't look the other way. I am indeed a Jewish woman, my children all went to Hebrew school, I was married by a rabbi, I've been to Israel a number of times in the past and my oldest son went to school in Ashkelon.
At this year's seder I will tell stories of my recent visit to the West Bank. I want government-sanctioned abuses stopped. This Jewish woman wants the government of Israel to act justly toward Palestinian families, to show compassion, generosity and understanding; these have always been integral Jewish values. I want the politicians, the military, American Jews and Israeli citizens to remember that.
The late Rabbi Menachem Mendel Schneerson, the Lubavitcher Rebbe, wrote: "Intolerance lies at the core of evil. Not the intolerance that results from any threat or danger. "¨But intolerance of another being who dares to exist. Intolerance without cause. It is so deep within us, because every human being secretly desires the entire universe to himself. Our only way out is to learn compassion without cause. To care for each other simply because that 'other' exists."
***
Connie Goldman was an award-winning radio reporter and producer for National Public Radio. She now devotes herself to programs and projects concerned with issues and images of aging in America. Her most recently published book is Who Am I… Now That I'm Not Who I Was? Conversations with Women in Mid-life and the Years Beyond (Nodin Press). For information, go to: congoldman.org.
(American Jewish World, 4.2.10)