Golden Valley native Scott Z. Burns, who produced An Inconvenient Truth, will speak Sept. 14 at a fundraiser for the Twin Cities Jewish Film Festival
By ERIN ELLIOTT BRYAN / Community News Editor
Film producer and writer Scott Z. Burns is excited to return to Minneapolis this Sunday, when he will speak about his career at a fundraising event for the Twin Cities Jewish Film Festival.
"There are so many people in that community who touched my life in so many ways when I was growing up," Burns told the AJW in a phone interview this week. "I hope I get the chance to say hello and thank you to some of them."
Burns, who grew up in Golden Valley and graduated from the University of Minnesota, was a producer of the Academy Award-winning documentary An Inconvenient Truth. He also wrote The Bourne Ultimatum, The Informant! and Contagion (all starring Matt Damon); adapted the screenplay for and directed 2006's Pu-239;and wrote the 2013 psychological thriller Side Effects.
He will share clips from his films and talk about building memorable characters — in an event moderated by Star Tribune film writer Colin Covert — at 7:30 p.m. on Sunday, Sept. 14 at the Sabes JCC. All proceeds will benefit the Twin Cities Jewish Film Festival, a partnership between the Sabes JCC and the St. Paul JCC, which will run Oct. 23–Nov. 2.
"I think it's great that there is a Jewish film festival there, and it's great that people want to contribute to that. I think that's a worthwhile endeavor," Burns said. "I guess if I in any way can build a bridge between people in that part of the country, and movies and TV, that would be great."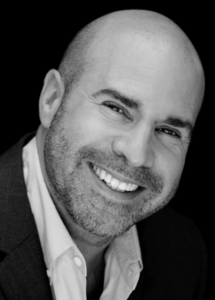 Burns said that he will also relate, with fondness, the memories he has of the Minneapolis JCC's overnight Camp Tikvah, which was located in Aitkin, Minn., until it closed in 1983. Burns was involved for many years, as a camper, counselor-in-training, counselor and lifeguard.
"For me, when I think about Minneapolis, I think about the time I spent at the JCC summer camp," Burns said. "I grew up with a family that was riddled with divorce, like half the people in the world, and camp was this really wonderful refuge from the disintegration of my nuclear family and was this amazing experience of community. And that camp actually had a theater program, and that was probably my first real exposure to the dramatic arts."
At the University of Minnesota, Burns studied English literature, which he argues "prepares you for everything." He worked for about seven years as an advertising copywriter in Chicago and became involved in several environmental causes.
Burns credits the JCC's Camp Tikvah for his "first real encounter with nature, wandering through the woods of northern Minnesota and learning a little bit about how that ecosystem worked, and about glaciers. All of those things, I think, reverberate throughout the choices that I've made since."
When the Exxon Valdez oil spill occurred in 1989, Burns went to Alaska and "cleaned otters."
"I decided that I couldn't really continue to work full-time in advertising," he said.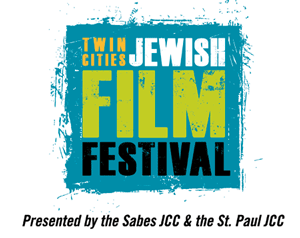 Burns then began a freelance writing career, working both in advertising and for environmental organizations. He credits his advertising experience as a sort of film education, particularly when he directed commercials and music videos.
He started a production company in Los Angeles in the early 1990s. While working as a commercial director, he met Peter Berg, who hired Burns as a writer for the 2000 ABC drama Wonderland.
"Once I started writing long-form scripted things, I never went back to advertising," Burns said.
And Burns continued to be involved with environmental advocacy. Through his work with the Los Angeles-based Natural Resources Defense Council (NRDC), he met Arianna Huffington and Laurie David, who invited Burns to watch Vice President Al Gore's educational presentation about climate change.
"We started having conversations about whether or not the slideshow could somehow be adapted into a feature length [documentary]," Burns said. "And we managed to persuade Al to trust us with his slideshow."
Burns was a producer of the resulting 2006 film, An Inconvenient Truth, which won two Academy Awards — for Best Documentary and Best Original Song ("I Need to Wake Up," performed by Melissa Etheridge). It was a critical and box-office success, becoming the ninth highest grossing documentary film to date in the United States.
"As gratifying as it was to have the film find a very large audience, it continues to be very frustrating for me, and the others who worked on the film, that the world has been so slow in responding to the message of the film," Burns said. "It's frustrating when you have a movie that seems to find a place within the culture and resonate with people, and yet leaders don't make the kinds of changes that we need to solve the problem. And the problem is now much, much worse as a result."
Following his appearance in the Twin Cities, Burns will travel to New York for the United Nations Climate Summit on Sept. 23. He produced the three-minute video that will be shown to world leaders at the summit's opening session.
Throughout his career, Burns has taken inspiration from fellow Twin Cities natives, including his close friend Peter Himmelman, and Joel and Ethan Coen (who share Burns' agent).
"Seeing people who were creative, who instead of being intimidated by the prospect of trying to make it outside of the Twin Cities, were really committed and disciplined and succeeded, if I in any way can add to that story, with whatever I've been able to do, I think that's great. That's a kind of inspiration that I received from those people," Burns said. "Knowing that there were these Midwestern voices that could find other audiences was the most encouraging thing."
***
An intimate evening with Scott Z. Burns, a fundraising event for the Twin Cities Jewish Film Festival, will take place 7:30 p.m. Sunday, Sept. 14 at the Sabes JCC, 4330 Cedar Lake Rd. S., St. Louis Park. It will be moderated by Colin Covert, film writer for the Star Tribune.
Tickets are $36 for general admission or $118 for a reserved ticket and private reception with Burns. There is special pricing of $18 for those 30 and younger.
For tickets and information, visit: tcjfilmfest.org. For information about film festival sponsorship opportunities, contact Tamar Fenton at 952-381-3405 or: tfenton@sabesjcc.org.
(American Jewish World, 9.12.14)