By DORIS RUBENSTEIN
Dancing with Giants, playing at the Illusion Theater Feb. 8-24, is a world-premiere drama about two world-class boxers and the Jewish agent who formed an unexpected link for them, both inside and outside of the ring. The names Max Schmeling and Joe Louis are enshrined in both sporting and political history for their athletic prowess and the dangerous era when they fought. And they owed their professional and personal relationship to a forgotten Jew: Joe "Yussel the Muscle" Jacobs, Schmeling's promoter and trainer. Who? I told you he's been forgotten.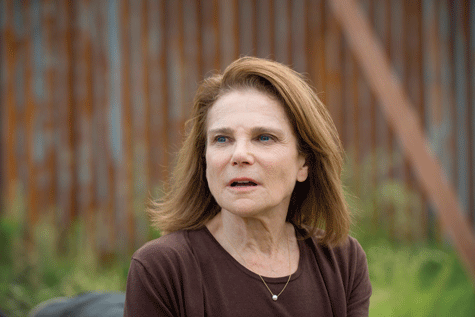 "The play began as a tribute to my mother, who passed away at the age the age of 103," the playwright David Feldshuh explains in interview with American Jewish World. "As I continued to work on it, I realized that Yussel, his world and his optimism and humor, captured many of the characteristics of both my parents. The play is dedicated to both of them.
The play has local roots. Playwright David Felshuh playwright boats a Ph.D. in theater, 1976, from the University of Minnesota. His dad, Sidney, was the son of a St. Paul girl. His mother, Marian, was a scion of the Ackermans who settled on St. Paul's old West Side. She married Sidney, and he dragged her away to New York City, where David was born.
Feldshuh continues: "I then wanted as many members of the family as possible to participate in this artistic tribute. In the process, I realized that a perfect match for 'Yussel' was no other than one of our country's most talented and lauded female actors. With gender-bending becoming more common, why not offer the role to the right woman who'd play it well despite the gender disparity?"
The actor? None other than his sister, Tovah Feldshuh, a beloved stage actress who is likely best known to contemporary audience for her recent television appearances in both The Walking Dead and Crazy Ex-Girlfriend.
What does she think about her brother offering her this role? She knows it's not a brotherly prank. She relishes the challenge, remarking,: "I've played women who disguised themselves as men, Yentl, Viola, and psychologically, Golda Meir; but I've never played a man. What an opportunity!"
The Feldshuh parents had long wanted to see Tovah in a play by David. They'd be shepping nachas to see this show performed.
Before becoming the toast of Broadway in plays like Yentl and Golda's Balcony, Tovah Feldshuh fondly remembers a theatrical presentation she did at Adath Jeshurun. She got her theatrical bona fides at the University of Minnesota and the Guthrie. In fact, both siblings credit the Guthrie as the launching pad for their theatrical careers.
During their years in the Twin Cities, the siblings connected with another St. Paulite, Michael Robins, founder of the Illusion Theatre. Their theatrical DNA was near enough for them to feel a family tie whenever they work together. "It's a wonderful relationship we've formed over many years!" Tovah admits enthusiastically.
Their strong Jewish identities and ties are part of that DNA. The Jewish thirst for justice figured strongly in David's development of his celebrated play, Miss Evers' Boys, which was later a television movie starring Laurence Fishburne and Alfre Woodard. The play told the story of the Tuskegee syphilis experiment on unwitting Black subjects. There, institutional racism was the issue. Dancing with Giants explores Nazism, anti-Semitism and racism again, but on a very personal level.
Robins knew from the start that Dancing with Giants was meant for the Illusion Theater. He included it in the Illusion's "Fresh Ink" series in 2015.
"This play is about people and human relationships. That's the hallmark of our theater," he says. The play's action takes place in a global context, on the brink of World War II, but Robins could see its historical connections to the Twin Cities as well. He recalled how in the 1930s and '40s, Jews and African-Americans sparred together in Golden Gloves bouts at St. Paul's Neighborhood House. "They'd be together, too, at the Neighborhood House, listening to the Louis-Schmeling fights on the radio there."
Did those Jewish Golden Gloves wannabes know that their sworn enemy, Schmeling, was being trained by a member of their own tribe? Probably not.
St. Paul's Jews and African Americans bonded partly through those fights. But the really unlikely bonds of friendship were the ones formed between the German and American boxers of the play, a relationship nurtured and encouraged by Yussel Jacobs. Jacobs had a formidable opponent himself, but it was not a boxer; it was Nazi propaganda master Josef Goebbels, whose character also plays an important role in Feldshuh's play.
David is quick to tell that his son, Zach, "is an amateur artist and he contributed cartoons for a cabaret scene. My son Noah is a professional musician whose work has garnered him three platinum records." (Noah Feldshuh is a member of X Ambassadors, responsible for the 2015 chart-topper "Renegades.")
David explains that Noah "contributed a musical creation to the production to capture the biting satire and parody of a pre-war German political, back-alley cabaret."
In our current times when racism and anti-Semitism are again subjects of broad public concern and discussion, Dancing with Giants could not premiere at a more appropriate moment.
***
Dancing with Giants plays Feb 8-24 at the Illusion Theater, 528 Hennepin Ave., Minneapolis. For information visit illusiontheater.org.
(American Jewish World, 1.26.18)