By MORDECAI SPECKTOR
Four Israeli natives are facing numerous federal felony charges for unlawfully employing young Israelis at Mall of America kiosks.
A 12-count indictment filed July 16 alleges that the four individuals conspired to recruit and hire "Israeli nationals, who were abroad or present in the United States on visitor visas without employment authorization to work for defendants' company," Ya & Ya USA, Inc., at stores and kiosks in the Mall of America.
Ya & Ya, according to documents relating to searches and seizures in the case, operates Natural Beauty and Hollywood Hair Extensions kiosks at the Mall of America. Three of the kiosks were open on Monday evening.
The indictment also alleges that another part of the conspiracy was "to harbor" the young Israelis in apartments near the Mall of America in Bloomington, and to transport them from the apartments to the mall.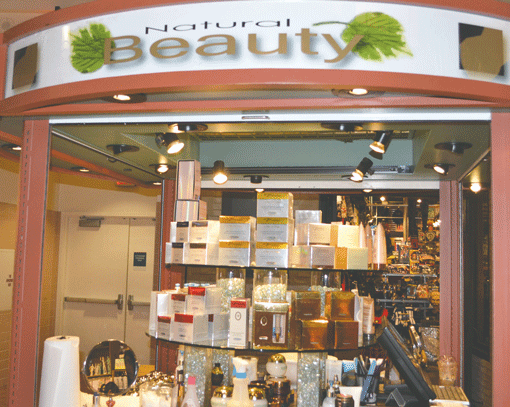 The four defendants in the case are Avraham Nadivi, Yosi Rachamim, Yehiel Shpitser and Adam Vaknin. According to a lawyer involved in the case, Nadivi and Vaknin are in Israel and out of the reach of federal authorities.
The case is known as U.S. v. Nadivi et al.
Rachamim and Shpitser are represented by local lawyers, and there will be a hearing on motions in the case Oct. 3 before a magistrate judge at the St. Paul federal courthouse.
A press release from the U.S. Attorney's office stated: "According to a law enforcement affidavit filed in the case, the Minnesota Department of Employment and Economic Development has no record for the past three years of any employees of Ya & Ya, although various individuals have been observed working there."
The U.S. Attorney's office also stated that a Ya & Ya employee has been indicted in a related case "for making false claims in order to obtain lawful permanent resident status and employment authorization. On July 16, 2013, Lihi Aliza Elgrably, age 26, of St. Paul, was charged with one count of visa fraud. Elgrably's indictment alleges that from January 27 to February 15, 2010, she submitted a petition to adjust her immigration status and allegedly withheld information about her employment with Ya & Ya."
In addition, the Jewish World has learned that six Israeli kiosk employees were arrested by Homeland Security Investigations (HSI) police at the Mall of America in late August.
The names of those arrested are not publicly available. They have since been released after posting bail bonds.
"The matter to which you are referring is an ongoing investigation," added Shawn Neudauer, public affairs officer for the Immigration and Customs Enforcement (ICE) field office in Bloomington, in an e-mail sent to the AJW. He referred the newspaper to the U.S. Attorney's office for comment about the Israelis arrested at the Mall of America.
Jeanne Cooney, director of community relations for the U.S. Attorney for Minnesota, explained that she needed the names of the arrested Israelis to see if they have been charged with a crime. "The charging document is public … after an initial appearance has been made in federal court," she said.
Regarding the message from Neudauer, the ICE spokesperson, Cooney responded, "He spoke out of turn, because no federal employee is ever supposed to confirm or deny the existence of an investigation against anyone."
Cooney said that this policy is designed to protect individuals from any damage to their reputation that could result from being publicly named as part of a federal criminal investigation.
Deborah Ellis, the attorney for defendant Yosi Rachamim, suggested that the arrests of the Israelis last month would "probably be connected with this case," in reference to the prosecution of her client and the other three Israelis connected to Ya & Ya..
Ellis wondered why the U.S. government was coming down so hard on her client, lodging criminal rather than civil charges.
"What's the impetus for it?" asked Ellis. She said that her client, along with the other defendants operating kiosks at the Mall of America, "have been out there for a long time, [the kiosks are] still operating. And there may be a few people who were working outside of what their visa privileges were, but that would be kind of a rarity."
She said that many of the kiosk employees had either U.S. citizenship or dual Israeli and U.S. citizenship.
Ellis noted that her client, Rachamim, has been living in California for a number of years and is a legal resident alien.
The U.S. government apparently is pouring significant resources into the prosecution of the Mall of America kiosk operators, as Ellis complained about the voluminous quantity of evidence that has been turned over to her. The evidence against her client includes video footage of the kiosks at the mall and of employees arriving at Minneapolis-St. Paul International Airport.
"There are files and sub-files and sub-files" on the computer discs of evidence turned over by the prosecutors, said Ellis. "It's kind of daunting as a lawyer to figure out if you're getting to all of the files that are embedded in these discs."
The U.S. Attorney for Minnesota stated that the case against the four Israelis is the result of an investigation by the U.S. Customs and Border Protection, ICE-HSI, and the HSI-led multi-agency Document and Benefit Fraud Task Force.
Over the past 10 years, the U.S. government has periodically cracked down on Israelis working illegally in the U.S. JTA reported in February that 13 Israelis were arrested at two malls in Houston, Texas. The story noted that the U.S. Embassy in Tel Aviv "has been working to stem the flow of illegal workers at the source, producing a video warning would-be Israeli kiosk salespeople that beside the ignominy of being jailed, they faced a potential lifetime ban on entering the United States if they are caught.
"It is true that thousands of Israelis have traveled over the past 10 years and worked at these kiosks," Charles Shannon, an embassy official, says in the video released in June 2011, according to JTA. "The difference is we know about it now."
Going back to 2006, the Los Angeles Jewish Journal published a story about young Israelis being lured to "seasonal high-paying" jobs, "selling body lotions, face creams and other such products at shopping mall kiosks throughout the United States in the months leading up to Christmas." The story quotes an Israeli women identified as "Keren," who says that she made as much as "$800 in a day. My friend worked three months, then went back to Israel and paid for four years of college, a car and an apartment. The kind of money you could never make in Israel."
However, Israelis working illegally in mall kiosks face some risks.
A 2008 article in the Wall Street Journal titled "Shalom, Christmas Shoppers: Israelis Sell Cosmetics, Toys at the Mall," pointed out that ICE "has conducted occasional raids, including a sweep of several malls in 2004 and 2006 that led to the arrest of more than 40 Israelis who were working illegally."
And late in 2009, 12 Israelis were rounded up in Kennewick, in eastern Washington state, according to a report in JT News, the Seattle Jewish Federation's newspaper.
Michael Davis, an immigration lawyer with the Davis and Goldfarb law firm in Minneapolis, said the U.S. government takes a dim view of those Israelis who go to the U.S. embassy and make false statements to get a visa, and then lie again to custom officials upon entering the U.S.
"There are multiple acts of fraud," said Davis — against both the U.S. State Department and against Homeland Security. He said that this behavior is "treated more seriously than the person who is smuggled in, the unauthorized Latino worker who is being smuggled in at the border."
As for the prosecution of the kiosk operators, Davis noted that there is a legal route available. There is the H-2B short-term temporary visa, which addresses peak or holiday time situations. He allowed that some applications for H-2B visas have been denied, because "there have been so many shenanigans" by the Israeli company owners.
If convicted, Rachamim, Shpitser and their co-defendants face a potential maximum penalty of 10 years in prison on each harboring count, five years on the conspiracy count, and six months on each unlawful employment count. Elgrably faces a potential maximum penalty of 10 years. Any sentence will be determined by a federal district court judge.
On Monday evening, three kiosks operated by Ya & Ya at the Mall of America were open for business. Two young Israelis working at a Natural Beauty kiosk were happy at first to have their pictures taken. But when they learned that the photos were for a story in the Jewish World about a federal prosecution alleging illegal employment, they asked that the images be deleted from the camera's memory card.
(American Jewish World, 9.27.13)
'Something Amazing'
Israeli singer-songwriter Rami Feinstein did the mall kiosk hustle many years ago. He tells the story in his song "Something Amazing." Feinstein talked with the AJW last week, and he emphasized that he was employed legally when he worked in a Twin Cities mall — not the Mall of America.
Here's the "Something Amazing" video: