A Minneapolis Jewish Federation search committee has begun to interview candidates for the group's top professional job
By MORDECAI SPECKTOR
The Minneapolis Jewish Federation is searching for a new CEO. In the meantime, it's getting an amazing bargain with its interim CEO, Gil Mann, who was the Federation's president from 2002 to 2004.
In his first professional role with the Federation, Mann is making $1.00 per month, he told the AJW last week.
Actually, he offered to do the job for $1.00 per year; but his attorney informed him that he had to be paid $1.00 per month, to be considered as a legal employee.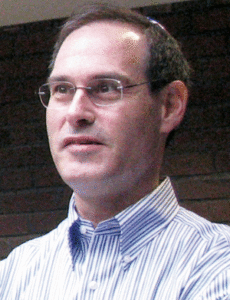 "It was a huge increase," joked Mann, whose successful business career now affords him the opportunity to virtually volunteer as the head of the Jewish communal agency. He started work in September 2014.
Mann noted he has not been directly involved in the hiring process. "My mandate is to keep the ship running full speed ahead, without any pause," he remarked.
Mike Barry, of Minnetonka, chairs the Federation's search committee. He told the Jewish World this week that three candidates for the CEO position had in-person interviews on Monday.
The Federation's search committee, which is made up of nine individuals, is being aided by the Mandel Center for Leadership Excellence at the Jewish Federations of North America, the umbrella group of Jewish federations.
The Mandel Center vetted a number of CEO candidates for the Minneapolis-area job, and passed on reports to the search committee here. "They've given us about 10 to screen, so far," Barry explained. "They're continuing to do that search, and they're continuing to bring candidates to us."
So, in-person interviews, the second round in the process, are taking place, while more applicants for the CEO post are being vetted. "We have multiple things going at the same time," commented Barry.
In response to the AJW's question, Barry said that some female candidates are being considered for the CEO position. He added that neither of the Federations in the Twin Cities have ever had a woman in the top professional job.
As far as the time frame for hiring the new CEO, Barry said, "What's most important is that we make the right decision, and we take the time that is necessary to fill the position with the appropriate candidate. We want to try to go as quick as we can; but I think it's more important to get the right candidate, as opposed to putting a stake in the ground… [and saying] we want this position filled by March first. If we don't have the right candidate by March first, then we'll continue to operate under this interim solution."
That's Gil Mann.
He knew, as Federation president, that the organization had an extensive role in the Jewish community. "As CEO, I'm acutely aware and even a bit surprised at the scope of the responsibilities," Mann said.
The Federation has about 15 local beneficiary agencies, according to Mann. In addition to its role in community planning, security (with the Jewish Community Relations Council), educational, cultural and Israel programming, and working with rabbis and congregations, the Federation makes substantial contributions to the Jewish Agency for Israel and the American Jewish Joint Distribution Committee, which operate programs in Israel and around the Diaspora, respectively.
The Minneapolis Jewish Federation was forced to cut staff in the aftermath of the Great Recession, in 2008, which rocked the global economy, and forced belt-tightening across the nonprofit sector.
The Twin Cities also was a geographic center of the Ponzi scheme run by Bernard Madoff, who was arrested in December 2008. As the AJW reported, in 2009, a number of private family foundations were largely wiped out when the Madoff scam was exposed. In 2007, four of these foundations gave their largest single donations to the Minneapolis Jewish Federation; the contributions totaled $572,000. Also, numerous philanthropic individuals in the community suffered substantial losses when their investments in the New York-based Madoff firm evaporated.
Since 2010, the Federation staff roster has stabilized at about 26 employees, according to Mann.
The Federation's 2013 annual report stated that the organization's most recent annual campaign raised $9.5 million in "unrestricted gifts"; that campaign fundraising accounted for 57 percent of the Federation's "philanthropic impact" of $16.63 million, which also includes $5.8 million of Jewish Community Foundation contributions in 2012-2013.
Both Mann and Barry told the AJW that they are encouraging local people with business experience to apply for the CEO position.
It is a well-paying nonprofit job.
According to the most recent available IRS Form 990, for the Federation's fiscal year that ended Aug. 31, 2013, the previous CEO, Stephen Silberfarb, earned a base salary of $211,604. Other compensation and benefits brought his annual pay up to $281,556.
(Last month, the Forward published it sixth annual salary survey of Jewish nonprofit leaders. The director of the Jewish Community Federation of Cleveland, Stephen Hoffman, led all Federation CEOs in the United States, in 2013, with an annual salary of $716,611.)
As the job search continues, Mann, who recently visited Cuba with his family, will continue to pull down his munificent $1.00 per month salary.
Asked if the Federation provides any benefits, Mann mentioned that he has his own health insurance, so the main benefits are "being able to work with a great staff and board of directors, and a wonderful community."
(American Jewish World, 1.16.15)