By MORDECAI SPECKTOR
During a St. Paul federal court hearing last Friday, on a motion to dismiss the lawsuit alleging that Hebrew National's hot dogs are not kosher, pages of Talmud were projected onto video screens.
Corey Gordon, the lead lawyer for the defendant, ConAgra Foods, Inc., the corporate owner of Hebrew National, cited passages from the Torah; and mentioned Rashi, the medieval Talmud commentator, along with Torah sage Moses Maimonides, the Rambam.
Judge Donovan W. Frank, the U.S. District Court judge presiding over the case, addressed the lawyers at the outset of the two-hour hearing: "Either there are two lawsuits or you are misstating the case," in reference to the disparate arguments being made.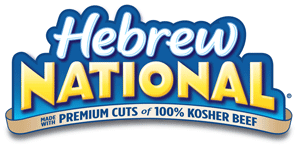 The judge also held up a massive three-ring binder, more than a half-foot thick, and noted that the legal combatants had submitted thorough briefs in the case. Donovan, who mentioned that he had read all of the materials and looked at various Web sites, said that he would issue a decision about the motion to dismiss the lawsuit within 60 days of the hearing.
The 11 plaintiffs in the putative class action lawsuit charge ConAgra Foods with negligence, violating consumer protection laws and breach of contract, for deceptively marketing Hebrew National products as "strictly 100% kosher" and charging a premium price for the products.
However, Gordon, of the Blackwell Burke law firm in Minneapolis, contended that ruling on the plaintiffs' claims would thrust the court into determining religious standards, which it is barred from doing by the Establishment clause of the First Amendment.
"The singular issue in this case is whether Hebrew National hot dogs have been fraudulently marketed to the public as kosher," Gordon told the court. "There is no secular concept of kosher… it is inherently, intrinsically a religious issue."
Judge Frank, who summarized the legal issues and questioned the lawyers throughout the Nov. 30 hearing, suggested to Gordon that the plaintiffs were saying that procedures were not followed, and that "the fraud is that they're not doing what they say they're doing," regarding their treatment of workers, establishing a quota system for approving a certain percentage of cows as kosher, and other issues.
Gordon responded — "as a Jew and the grandson of a kosher butcher myself" — that the laws of kashrut are not "a few straightforward rules," as the plaintiffs contend. Gordon said that the plaintiffs' list of standards for determining what makes meat kosher (draining blood from the animal, washing, salting, etc.) is "made up out of whole cloth."
Then Gordon went into a lengthy exposition about the basis of kashrut, the Jewish dietary laws, which have their basis in the Torah and later commentaries. "I brought a volume of the Talmud," said Gordon, displaying a book that he said was an English translation. "My complete Talmud is 72 volumes."
Then he began displaying the Talmud on the digital projection system, pointing out "Rashi script" and other notations on the page. "I know I could put you to sleep if I read some of these minute analyses," Gordon told the court, regarding the Talmudic contentions.
The judge mentioned, during Gordon's argument, that "kosher is the new organic," in the eyes of many consumers, who think that kosher-certified meats mean that the animals are treated well, and the food is of higher quality.
And Frank apparently quoted statements from an affidavit by Rabbi Aryeh Ralbag, co-owner of New York City-based Triangle K, the kosher certification company working for Hebrew National, that slaughterhouses were not supervised for months at a time. The judge, also noting the plaintiffs' allegations that there was a quota system for certifying beef as kosher, asked Gordon what remedy exists for consumers, in the case of slipshod kosher certification practices.
Gordon stated that consumers should not buy meat under a kosher supervision that they don't trust. He also argued, "It's not for this court to determine whether Triangle K is correct" about kosher doctrine.
In his remarks to the court, Hart Robinovitch, the plaintiffs' lead attorney, said, "We are not clashing with any religious doctrine," in characterizing the lawsuit as a matter of consumer fraud and breach of contract.
ConAgra is a "secular Fortune 500 company" that is interested in maximizing profits, said Robinovitch, who works in the Scottsdale, Ariz., office of the Minneapolis-based Zimmerman Reed law firm.
Former employees of AER Services, Inc., the firm doing the kosher slaughter for Hebrew National, have come forward and lodged complaints about deficiencies in the process at plants in the Upper Midwest. "Rabbi Ralbag was hardly ever there," Robinovitch said, regarding the alleged lack of kosher supervision. He added that the court can adjudicate the fact that quotas for approving a certain percentage of cows as kosher took precedence over actual kosher standards, without interpreting religious doctrine.
"Consumers will pay a premium price for kosher food; and this is what ConAgra took advantage of," added Robinovitch.
In a statement sent via e-mail to the AJW this week, Teresa Paulsen, ConAgra Foods' vice president of Communication and External Relations, said, "We have always stood by our kosher distinction/status, and this hearing was no different. We know how important kosher quality is to our consumers, and we are pleased to continue to make Hebrew National 100% pure kosher beef franks and other kosher offerings."
Triangle K and AER Services, which is based in Skokie, Ill., are not parties to the lawsuit.
Rabbi Aryeh Ralbag previously has stated that the allegations in the lawsuit, as reported in this newspaper, are "false and slanderous." ConAgra's motion to dismiss the lawsuit includes a 63-page affidavit from Ralbag, which explains the basis of kashrut and offers a refutation of the plaintiffs' arguments. Similarly, AER has denied the allegations in the complaint.
In a related matter, the court has allowed an amici curiae, friends of the court, brief from the National Jewish Commission on Law and Public Affairs (COLPA), on behalf of several Orthodox congregational and rabbinical groups, and kosher certification firms (AJW 11-9-12). The brief supports ConAgra's position, in stating that the court "cannot escape making judgments that are necessarily reserved for ecclesiastical bodies such as rabbinic boards or the kashrut supervising agencies that are amici in this case."
The plaintiffs opposed the friends of the court brief. Robinovitch told the AJW this week that organizations involved in the brief are not "true friends of the court, able to give a disinterested objective viewpoint on any of this, given the ties that the organizations have to some of the witnesses in this case, such as Rabbi Ralbag, and the fact that [the brief] was drafted by… [Nathan] Lewin, who, as you know, represents AER."
Regarding AER, Robinovitch is referring to a threat made by Michael Puklich, an attorney for AER, in June of this year, to sue the American Jewish World in civil court. Puklich sent a letter and a draft lawsuit, alleging that his clients were defamed by the AJW's reporting on the lawsuit against Hebrew National.
That incident was followed two days later by Lewin, who is based in Washington, D.C., petitioning a beit din, an Orthodox rabbinical court, in New York City to summon this writer to testify. As in the threatened civil matter, Lewin alleged that the newspaper defamed the AER executives.
There has been no lawsuit and no formal summons for this writer to appear before a beit din.
However, Puklich, who is with the Neaton & Puklich firm in Chanhassen, sent a Nov. 9 letter to Randall Smith, an attorney for the American Jewish World, advising him that the newspaper should "preserve evidence" that could be requested in a future lawsuit.
Puklich wrote: "The subject matter of the litigation we intend to pursue involves allegations that were made against my client in connection with Wallace et al. v ConAgra litigation as well as the allegations involving AER, [executives] Shlomo Ben-David and Moshe Fyzakov made in a complaint filed with the Beit Din Tzedek of Bnei Brak [Israel]… The discovery in this matter will likely seek information from your client's computer systems."
The four-page letter from Puklich went into some detail regarding testimony and affidavits from Moshe Git, a former AER employee. (Git is an occasional op-ed contributor to this newspaper.) The letter ends with the note that litigation "against all individuals who have defamed AER" likely will not commence until the ConAgra/Hebrew National litigation "is finalized."
Finally, Puklich instructed Smith that the American Jewish World "may not publish this letter, a summary or any of its contents. We are advising you and your client not to contact any of the individuals identified in this letter or publish this information as we do not want you interfering in our investigation nor do we want to interfere in the Wallace, et al. v. ConAgra litigation."
It also should be noted that the Triangle K and AER principals have refused summonses to testify before battei din, Orthodox rabbinical courts, investigating allegations of kosher fraud and mistreatment of employees, in both Israel and New York City, according to reliable sources. Rabbi Ralbag, Ben-David and Fyzakov did not appear before the Bais Din Tzedek Umishpot in Brooklyn (AJW 11-9-12).
Returning to the Nov. 30 hearing in St. Paul federal court, after two hours of argument, Judge Donovan Frank offered a bit of personal history. As a college junior studying abroad in England, Frank toured the sites of concentration camps on the European continent. "Preoccupied with the Holocaust and what I had seen there," Frank decided to minor in Judaism.
In his final comment, Frank said that visitors to his office often notice his collection of books about Judaism and Jewish history. He mentioned having a copy of Night by Elie Wiesel. He said that it "doesn't have anything to do with this case," but there is "some kind of irony" that the ConAgra/Hebrew National lawsuit is before a "farm boy from southern Minnesota" with a special interest in Jewish matters.
(American Jewish World, 12.7.12)