Annual Benefit on May 1 will celebrate the JCC's commitment to promoting Jewish culture, identity and community
By KAREN WINNER
Building on the success of the Emanuel Cohen Center, the original vision that the founding board of directors had for the Jewish Community Center of Greater Minneapolis is as relevant today as it was in 1959: a central place to gather, socialize and connect.
Times are different, to be sure. Back in the '50s, blatant anti-Semitism necessitated an independent center where Jews would be welcomed regardless of their religious affiliation, and where they could also engage socially and culturally in ways that engendered pride and connection to each other and their roots.
While the social barriers that compelled the community to create the JCC have withered, the opportunity to gather and celebrate Jewish culture continues to be a critical aspect of maintaining a strong and vibrant Jewish community.
And in the spirit of celebration, the Sabes JCC Annual Benefit, aptly titled "Generations Ahead: Touching Lives Yesterday, Today and Tomorrow," will take place on Thursday, May 1 in the North Star Ballroom at the Hyatt Regency Minneapolis. Event chairs are Molly and Sid Bader, and Kerry and Scott Bader.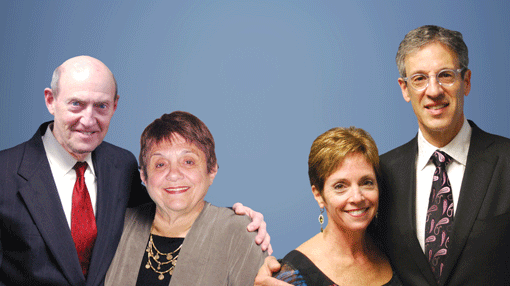 The event will recognize two generations of community leadership by honoring Merle and Mort Kane, and Gail and Howie Milstein. All proceeds will support the widest array of Sabes JCC life-enriching programs, including those that are exceptionally meaningful to the Kanes and the Milsteins: programming for youth and teens, including early childhood, summer camp and BBYO
In addition to cocktails, a live auction and dinner, the evening will feature entertainment by mentalist Craig Karges.
Howie Milstein, a past president, said that despite being scattered throughout the metro area, the Sabes JCC remains a "critical component of our collective shared experience."
"Generations of families have had meaningful touch points at the JCC since 1920," Milstein said. "Our parents and grandparents spent their afternoons at the Emanuel Cohen Center. Our children attended Camp Tikvah or Camp Olami. As teenagers, we played basketball or planned BBYO events, and we cheered on our kids when they did the same. And hundreds of our community's grandparents now kvell when the youngest members of our community joyfully share all that they are learning at the J's Early Childhood Center. It is this ongoing circle of connection that unites us, and our JCC is often right at its center."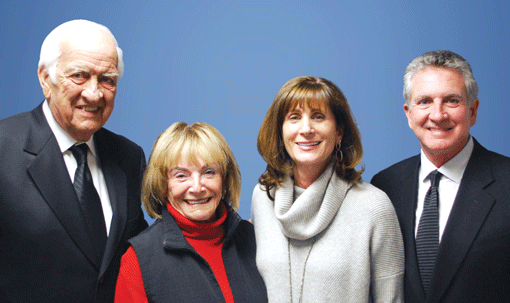 What makes the Sabes JCC's mission especially relevant today is its roles as a unique portal that is accessible to the broadest spectrum of community, and a vehicle for creating meaningful moments of Jewish community that have profound and generational impact.
"We play an expansive role in today's diverse world," said CEO Joshua Wert. "The Sabes JCC is a place where the best of the old neighborhood and the vibrancy of modern life converge. And while our core mission is to serve the Jewish community, we play a critical role in our broader community, with a significant percentage of JCC members who are not otherwise affiliated with the Jewish community, and through programs that share our culture with the general Twin Cities' community. This is the place where everyone is welcome."
***
"Generations Ahead: Touching Lives Yesterday, Today and Tomorrow," the 2014 Sabes JCC Annual Benefit, will take place on Thursday, May 1 in the North Star Ballroom at the Hyatt Regency, 1300 Nicollet Mall, Minneapolis. Cocktails will begin at 5:30 p.m., followed by dinner and the program at 6:45 p.m.
For information about the Annual Benefit, call Julie Sinykin at 952-381-3482 or e-mail: jsinykin@sabesjcc.org.
Karen Winner is principal at Schwegman Communications.
(American Jewish World, 4.11.14)