When Liz and Matt Rappaport entered the halls of the Amos and Celia Heilicher Minneapolis Jewish Day School (HMJDS), they felt they were coming home.
The Rappaports' children started at HMJDS just a few months ago — Sarah in grade 4, and Max in kindergarten — and their parents immediately felt the difference. From the small class sizes and the way in which every teacher truly strives to know each student, to the top notch academic experience, the change was palpable.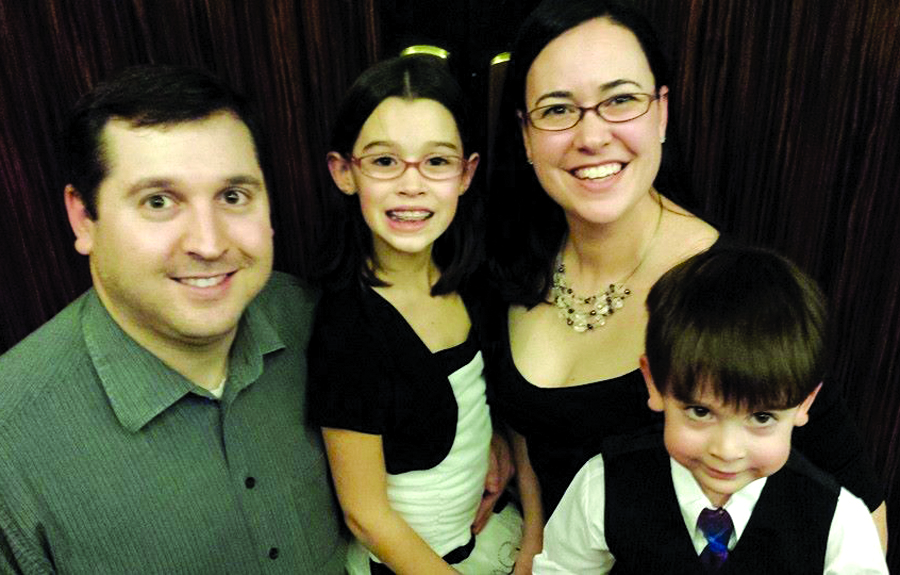 "Max is quickly finding his place as a kindergartner, and it's easy to forget that Sarah is new to the school," Liz Rappaport said. "It honestly feels like our family has been a part of this community for years."
At HMJDS, every child is valued as an individual. Faculty invests in the success of each student while teaching core Jewish values to inform their decision-making. The school also provides a holistic education with art, music and sports options to cultivate students as well-rounded learners and leaders.
HMJDS is a wonderful choice not just for new students entering kindergarten, but joining in the later grades as well, with 21 new students entering the school this year in grades 1-8.
"HMJDS' extraordinary education and enduring values are exceptional assets," Head of School Yoni Binus said. "I would encourage any family seeking academic rigor and whole-child education to strongly consider our school."
In the short time that the Rappaports' daughter has been at HMJDS, Liz is impressed with the changes she has seen.
"Sarah's self-confidence is growing and she is blossoming," she said. "The teachers at HMJDS really know the kids and cater to their individual needs and strengths."
For next school year, HMJDS is again offering a $3,600 tuition grant to any new student entering the school at any grade. In addition, the school has a strong financial aid program; approximately 40 percent of HMJDS students qualify for financial aid.
"No family should decline consideration of HMJDS due to economic concerns," Binus said.
Enrollment materials are now available for fall 2016, and HMJDS Admissions and Outreach Director Julie Ziessman is available for school tours and parent meetings. Additionally, grade-specific preview days are offered for students who may be considering a transfer to HMJDS.
For information or to schedule a tour, call 952-381-3500 or email: jziessman@hmjds.org.
"After four years of balancing public school, Hebrew School and extracurricular activities, we chose HMJDS because it met all of our children's needs at the same time, in the same place," Liz Rappaport said. "HMJDS focuses on nurturing and educating the whole child — emotionally, spiritually and academically. We are confident we made the right choice."
— Courtesy of the Amos and Celia Heilicher Minneapolis Jewish Day School