In late March, I had a chat with Jakub Łysiak, who's the general tour manager with the Taube Jewish Heritage Tour program. When my wife, son and I flew to Warsaw last July, Jakub met us at the airport and provided an orientation to the city. We shared coffee and meals during our brief visit to Poland, which is now trying to manage a huge influx of refugees fleeing war in Ukraine to the east.
Some two million Ukrainians have entered Poland, mainly women, children and the elderly. The city of Warsaw is hosting around 350,000 Ukrainian refugees — increasing the city's population by 20 percent in just a few weeks. The Warsaw Expo Center is now the largest hub for refugees in all of Europe.
For the past month, Jakub's routine has changed. Under the auspices of the Taube Center for Jewish Life and Learning, he has been ferrying supplies to refugee reception centers in eastern Poland and bringing traumatized Ukrainians back to Warsaw in his own Skoda sedan, the car we rode in last summer.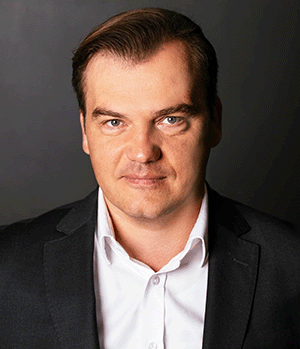 On the day after the Feb. 24 Russian invasion of Ukraine, Jakub went to the border. He has been working with local Polish volunteers and representatives of nongovernmental organizations to meet the needs of the refugees. It has been reported that some four million Ukrainians have fled the war; the largest number of refugees have crossed into Poland.
In a message posted on his Facebook page a few weeks ago, Jakub wrote, "I have new idols: people volunteering at the information center in Korczowa reception point." Poles in the eastern regions of the country have risen to the occasion. These volunteers, who come from all walks of life, are providing a variety of services (including Polish lessons), food, clothing and gasoline to the Ukrainian refugees.
DW (Deutsche Welle) reported: "A law recently passed by the Polish parliament ensures refugees' access to the labor market, health care and social benefits, including monthly child benefits of €110 ($121) per child.
"New arrivals from Ukraine receive the equivalent of €70 in welcome money, after which they have to fend for themselves. The new law also guarantees Polish citizens who host Ukrainians the equivalent of €9 a day for expenses."
While some Ukrainian refugees have driven to Poland, "mostly they are walking, mostly crossing the border on foot," Jakub commented. The refugees are then transported from the border to nearby refugee reception centers — in Medyka, Korczowa, etc. — and then on to Warsaw, Krakow and other cities. On one day, coaches arranged by the Taube Center and other groups transported 500 refugees from the border to reception centers, according to Jakub. "We also covered the transportation of medicine from Warsaw to the border," he added. Jakub said that he's made nine trips to the border, once spending 48 hours straight, with just a nap, at a refugee reception center.
Jakub emphasized that his efforts to help the refugees was through the auspices of the Taube Center, specifically the Taube Center for the Renewal of Jewish Life in Poland, which is under the direction of Helise Lieberman, an American who has lived in Warsaw since 1994.
Jakub has provided comfort to some refugees experiencing deep trauma. "Some people are in the fog, they are sitting in one place," he said. "They don't know there's the possibility to move to other places." The journey to Poland took six or seven days for some of the Ukrainian refugees, who were hungry and disoriented upon reaching Poland. Jakub noted that it was quite cold in early March.
Early on, refugees congregated in the Warsaw train station, which had few amenities for the new arrivals. "Right now it's much better," Jakub commented.
The DW story in March noted that Poland soon will have to face serious issues relating to the huge influx of refugees: "After more than three weeks of an outpouring of solidarity during which Ukrainian war refugees were welcomed with open arms, questions are emerging in the media of how the already overburdened social and health care systems can serve millions more people. Concerns are also growing among some parent associations about the prospect of overcrowded school classes."
The day after my WhatsApp chat with Jakub, Pres. Joe Biden visited Poland, meeting with U.S. troops and with refugees. "[Vice President] Kamala Harris was already here," Jakub remarked, "and most of the European leaders [have visited Poland]."
I asked Jakub if Warsaw has a different look now, as compared to the tranquil scene we saw in July 2021. He mentioned that the train station is now a refugee center, and that you see many women with their children and rolling luggage on the streets. Also, Ukrainian flags are on display everywhere, an expression of solidarity with Ukraine, which continues to fend off Putin's brutal and deadly bombardment and missile attacks.
The current mood contrasts with the Polish government's xenophobic policies going back some seven years.
"The war in Ukraine has forced Poland to abandon its anti-refugee stance of recent years," Sławomir Sierakowski, founder of the Krytyka Polityczna movement and a senior fellow at the German Council on Foreign Relations, recently wrote for Project Syndicate. "In 2015, when Germany took in more than one million refugees from the Middle East, Poland refused the European Union's request for it to accept a mere 7,000. Last fall, when Belarusian President Aleksandr Lukashenko tried to funnel migrants from the Middle East over Poland's border, the Polish government declared a state of emergency and bunkered down. A dozen people — including children — died of starvation and cold. According to opinion polls, the public sided with the government."
Sierakowski continued, "But the Polish government has now opened its borders to all refugees from Ukraine, including as many as 157,000 non-Ukrainians, many of them from the Middle East. Polish society has rushed to help, organizing accommodation, transportation, food and psychological care on an unprecedented scale. Whereas the first wave of refugees saw danger coming and fled early, the second wave is made up of people who have experienced bombings, seen dead bodies, sustained injuries or lost loved ones. They are totally disoriented, with no resources or acquaintances in Poland.
"All refugees have been permitted to stay and work in Poland for 18 months, with the possibility of receiving an extension (the EU has done the same)."
The government also has opened the health-care system to refugees, according to Sierakowski, and provided them with the previously mentioned small start-up grants and monthly stipends for children.
At this writing, Russia's war on Ukraine continues apace, amid press reports that Ukrainian armed forces are taking back some territory occupied by Russian troops. The refugee crisis remains acute. "Nothing has happened like this since World War II," Jakub said, in reference to the millions of refugees fleeing Ukraine.
As we prepare to celebrate Passover, the Feast of Our Liberation, and tell the story of our ancestors fleeing cruel bondage in Egypt, we can reflect on the sad state of our world, a world today of refugees fleeing violence and oppression. As I point out from time to time, most Jewish World readers are of the first and second generations of their families born in America. Jews have prospered in this country, and we should apply the lessons of our history of antisemitic repression to current situations.
We should show compassion for and help refugees, from Ukraine, Central America or wherever. As our sources tell us, "you know the feelings of a stranger, for you were strangers in the land of Egypt" (Exodus 23:9).
Or as Jakub says, "Don't be indifferent."
The editors, staff and owners of the American Jewish World wish our readers a happy and meaningful Passover.
Mordecai Specktor / editor [at] ajwnews [dot] com
(American Jewish World, April 2022)