In the midst of production for this edition of the American Jewish World, something strange happened. A messenger from a law firm in Chanhassen delivered a package of papers to our offices; an attorney for AER Services, Inc., a company in the kosher slaughtering business, objected to the way his client was portrayed in a story posted on our Web site last week.
A revised version of the story appears on Page 1 of this week's edition. It concerns a class action lawsuit filed in May (since moved to St. Paul federal court), which argues that Hebrew National, the famed maker of hot dogs, is not living up to its claims of using "100% kosher beef." Hebrew National hot dogs are not kosher, according to the lawsuit.
Please read the story. It is truthful and we stand by it; although a local legal luminary has informed me that you can get sued for printing the truth.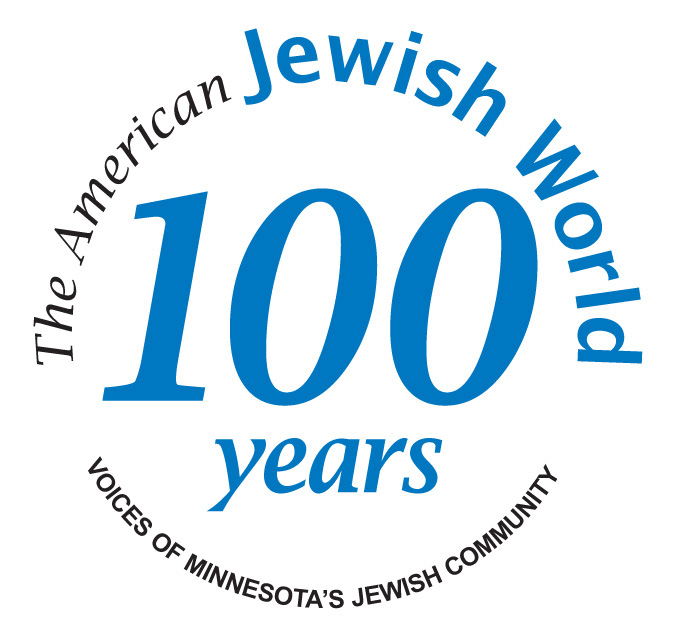 But I really want to discuss our upcoming Centennial Special Edition on July 20. We are soliciting your short remembrances of life in Jewish Minnesota, especially those events that had something to do with the American Jewish World, a veritable pillar of the Jewish community.
We will consider brief pieces (150 words maximum) about some Jewish highlight or formative experience — Bar or Bat Mitzva, wedding, cheder hijinks (I have something), summer camp, an Israel experience, etc. Did you or a friend or relative work at the Jewish World (which once had offices in both downtown St. Paul and downtown Minneapolis)?
Also, we are contacting the organized Jewish community about this opportunity to acknowledge the work that the dedicated staff of the Jewish World does in communicating about Jewish events in these pages — by putting an advertisement in the July 20 edition. The deadline for both editorial submission and advertising space reservations is 12 p.m. Wednesday, July 11.
At the risk of seeming crass, we are encouraging synagogues, Jewish agencies and groups to give us a pat on the back, so to speak. We try to do for everyone in the community; at this moment, we need your tangible show of support.
We are also soliciting ads from the local businesses that have been our valued advertising clients. And individuals are invited to send us your name, and the names of your family members, and we will publish them on a page, or pages, of "AJW Centennial Supporters." The cost for this small display ad is $36.00; to participate in this once-in-a-century opportunity, please contact Lori, our office manager, at 952-259-5237; e-mail: business@ajwnews.com.
This is also a great time to buy a gift subscription for a friend or relative who is missing out on our unique brand of news from a Minnesota Jewish perspective. You can contact Lori, and she will send a gift card, notifying your special person that they will be receiving the AJW. It's a gift that reminds someone of your thoughtfulness throughout the year.
It's a tough time for small businesses in the economic downturn. When Minnesota Jewish Media, LLC, a local ownership group, took over the reins of the American Jewish World in 2006 it seemed like a good idea at the time.
Then there was the subprime mortgage meltdown, Wall Street banks teetered on the brink or collapsed, Bernie Madoff was led away in handcuffs, and Main Street and working families faced heightened economic insecurity. Newspapers have been hit especially hard by the rise of digital technology. Some of the big dailies (including the Star Tribune) have gone through bankruptcy or shuttered for good. Most newspapers have drastically reduced newsroom staff.
However, after 100 years of publication we see that there is still a window of opportunity for the AJW. We have a dedicated base of subscribers that looks forward to receiving the newspaper in the mail and reading the news stories and op-eds — maybe even my editorial.
The American Jewish World takes a great historical legacy forward. This newspaper was the vision of Dr. Samuel Deinard, a native of Lithuania who came to Minneapolis to serve as the rabbi of Temple Shaarei Tov (which later became Temple Israel). He saw the AJW as a vehicle to unite the various Jewish streams, the St. Paul and Minneapolis communities, and those Jews living in Duluth, Rochester and other communities.
We hope that you will join us in celebrating a century of the American Jewish World on July 20. As the kids say, it's kind of a big deal.
— Mordecai Specktor / editor@ajwnews.com
(American Jewish World, 6.22.12)