Deli Man, a documentary film produced and directed by Erik Greenberg Anjou — the third work in his trilogy about Jewish culture, following A Cantor's Tale and The Klezmatics: On Holy Ground — will open Friday, March 20 at the Landmark Edina Cinema, 3911 W. 50th St.
In 1931, the City of New York's Department of Public Markets listed 1,550 kosher delicatessen stores and 150 kosher dairy restaurants in the five boroughs; today there are approximately 21 kosher and non-kosher delis of repute.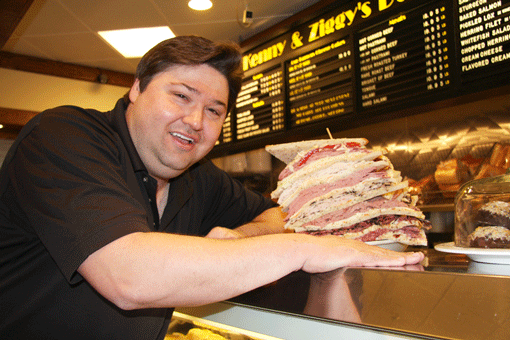 And in Houston, Texas, Deli Man introduces the audience to Ziggy Gruber, a third-generation delicatessen man, owner and maven (as well as a Yiddish-speaking French-trained chef), who operates one of the country's top delis, Kenny and Ziggy's.
Gruber's uncle and great-uncle owned Berger's in New York City's diamond district, and the Woodrow Deli on Long Island. His grandfather owned the famous Rialto Delicatessen on Broadway.
Deli Man also features deli meccas such as the Carnegie, Katz's, 2nd Avenue Deli, Nate 'n Al, and Langer's, as well as interviews with some of the great mavens, comedians and connoisseurs of deli, including Jerry Stiller, Alan Dershowitz, Fyvush Finkel and Larry King.
The documentary also tours some of the new shining lights in the deli biz, including Wise Sons' in San Francisco and Caplansky's in Toronto.
For information, visit: www.delimanmovie.com.