The 11th annual Keren Or (Ray of Light) writing and photography contest for Jewish youth is seeking original poetry, creative prose and photography submissions from Minnesota Jewish students in Grades 7-12.
All applicants will have access to free interactive workshops on photography, poetry and creative prose led by the contest's judges on April 12, giving the teens a chance to talk one-on-one with professional writers and photographers.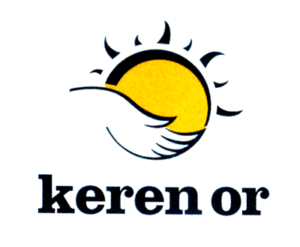 Prizes in each category are $100 for first place and $50 for second and third places. Winning entries will be published at the Keren Or Web site and in a special supplement to the American Jewish World. They will also be included in an exhibit of Keren Or's winning submissions in the spring at the Sabes JCC.
An awards ceremony honoring all the participants will take place in May at the Sabes JCC.
Keren Or was founded in 2004 by Jerry (z''l) and Eileen Siegel to honor the memory of their daughter, Karen Siegel-Jacobs. The contest is managed by Rimon: The Minnesota Jewish Arts Council, an initiative of the Minneapolis Jewish Federation, and is funded by the Karen Siegel-Jacobs Fund at the Adath Jeshurun Foundation.
The deadline for submissions is 5 p.m. Friday, Feb. 6. All submissions, including photographs, must be submitted using the online forms provided at: www.kerenorcontest.org.
For additional information and contest rules, visit: www.kerenorcontest.org or call 952-381-3449.