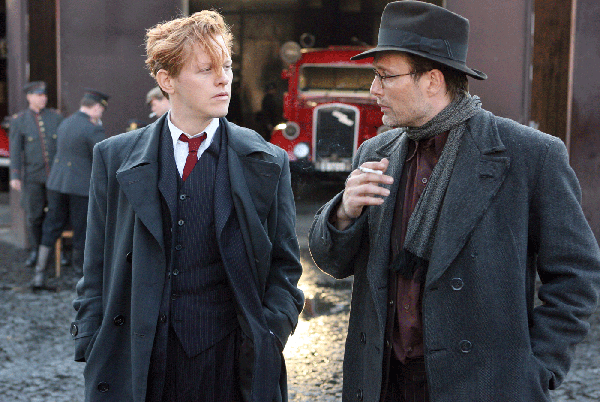 Ole Christian Madsen's action-packed World War II drama about the Danish Resistance is based on the real life exploits of Bent Faurschou-Hviid, aka "Flame" (Thure Lindhardt), and Jørgen Haagen Schmith, aka "Citron" (Mads Mikkelsen).
Flame and Citron focuses on two legendary fighters, who extracted revenge upon Danish collaborators and Nazis. They are portrayed as gangsters; as the director notes, his film explores the question of killing for a noble cause, and it is "also a film about a gang. A feared gang of underground illegals."
Of course, there are complication in the heroic struggle against the Nazi occupiers, as Flame and Citron have to figure out exactly who from afar is calling the shots, literally. Do they obey the British commanders in London, or the resistance leaders across the water in neutral Sweden? There are references to the rescue of the Danish Jews, but this is really a study of moral ambiguity and power intrigues amid the blazing pistols.
Flame and Citron opens Friday, Nov. 6 at the Edina Cinema.