(JTA) — Rabbi Barry Freundel, the longtime spiritual leader at Kesher Israel in Washington, D.C., was arrested and charged with voyeurism.
Freundel, 62, was taken away Tuesday in handcuffs after uniformed officers and plainclothes detectives from the Metropolitan Police Department searched his home in the Georgetown section of Washington, Washingtonian magazine reported.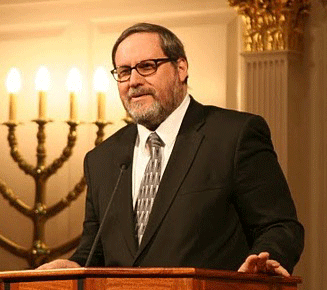 According to the Washington Post, the D.C. police declined to provide further details beyond the charge.
The Forward reported that a witness allegedly saw Fruendel installing a hidden camera above a shower stall at his synagogue's mikva. The story also detailed a Rabbinical Council of America investigation into allegations over the summer of "ethical issues that came up regarding an issue with a woman." The allegations were investigated, but no action was taken.
Freundel has led Kesher Israel, a modern Orthodox synagogue, for more than two decades. The congregation's members include Treasury Secretary Jack Lew and former Sen. Joseph Lieberman.
The rabbi also serves on the executive council of centrist Orthodoxy's Rabbinical Council of America.