Chelsea Clinton, vice chair of the Clinton Foundation, will be the featured speaker at the Minneapolis Jewish Federation's Main Event on Thursday, May 22 at ARIA, 105 N. First St., Minneapolis. She will discuss the importance of giving back through philanthropic work.
The Main Event will celebrate the spirit of philanthropy in the Minneapolis Jewish community, while paying special tribute to donors who have taken on the 1000@1000 Challenge, an effort to rally 1,000 donors over three years to increase their charitable gift to the Federation's Community Campaign.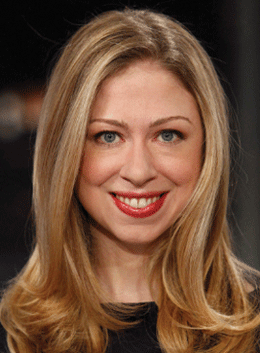 The event is chaired by seven young philanthropists: Marcy Goldfine and Brian Schway, Sara Goldfine and Blake Baratz, Marlee Zweigbaum, and Elly and Mike Zweigbaum.
For tickets and information, visit: jewishminneapolis.org/mainevent.aspx or contact Debbie Stillman at 952-417-2351.