Jeremy Walker's brilliant composition, 7 Psalms, will be performed in an evening-length performance Jan. 23 at Orchestra Hall
By MORDECAI SPECKTOR
My God, my God, why have You forsaken me?
Far from my salvation are the words that I roar. — Psalm 22:1
The biblical King David is said to be the author of the Psalms — either most or all of them.
In There Was a Fire: Jews, Music and the American Dream, music maven Ben Sidran writes that the Psalms — including the great 23rd ("The Lord is my shepherd…") — "were 'hits' when he wrote them and are still hits today. Millions and millions of people have recited David's words over the years."
Sidran, in his account of Jews' outsize contributions to American pop music, casts David as "a poor but magical boy out of the hinterlands whose music has the power to heal (think Johnny B. Goode)." And the author proclaims: "King David was the first rock star."
Whatever one thinks of David, his Psalms provide the text for an intriguing and amazing new musical work by local composer Jeremy Walker. In early 2014, Walker recorded 7 Psalms, an album of instrumental jazz, solo voice and choir. The lyrics are by King David, and Walker composed the melodies, which draw mainly on blues and jazz, with some seasoning inspired by Mozart and Bach.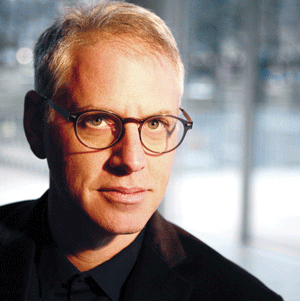 On Jan. 23, Walker, on piano, will be joined by the musicians on the album for a performance of 7 Psalms at Orchestra Hall. The performance will feature the debut of The Radio Choir from American Public Media.
Walker (who is also known as "Boot") recently stopped by the Jewish World offices to discuss 7 Psalms, his career playing and composing jazz music, and his role as a local music impresario.
Walker's recent composition, which was several years in the works, had its debut performance at Bethel College in 2013. A second performance last year at Bethel marked the release of the CD.
Regarding the upcoming Orchestra Hall date, Walker explains, "We're doing the first three of the Psalms and then intermission, and the concluding four. It doesn't exactly match the recording… In performance, there are transitions between each Psalm — the band has improvised transitions — so it's more of a through-composed work in performance, than the recording."
The work includes Psalms 3, 6, 13, 22, 126, 130 and 131.
The melody for "Psalm 130," for example, uses the chord changes from the folk-blues classic "House of the Rising Sun." "Psalm 3" evokes Middle Eastern modes; and "Psalm 22" (quoted in part above) draws inspiration from the music of legendary jazz saxophonist John Coltrane.
In a 2013 article in the Star Tribune, Walker told music writer Pamela Espeland: "I want people to be thrilled. I want it to be a hair-raising experience, and an arc of hope. The songs are very stormy, then they start to settle out. The last one, 'Psalm 131,' is as close to a personal statement as I would make."
A listener is struck immediately by the distinctive male vocal performance. That's Jason Harms.
"He's a different sort of character," says Walker. "He comes from southwest Minnesota, on a farm, although he sounds like he's from the South. Part of his family is from Florida. He was just born with an instrument."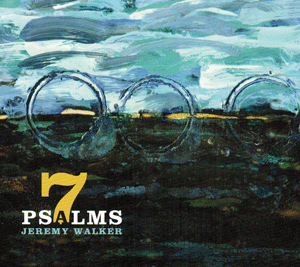 Walker, who played in a band with Harms, adds, "I love his voice. When I was writing Psalms, I realized that it was exactly in his range. He's one of the most gifted singers I've ever worked with — and nobody's ever heard of him."
Making up the rest of the jazz ensemble are Brandon Wozniak, saxophone; Jeff Brueske, bass; and Tim Zhorne, drums.
Conducting the choir, a group of 40 or more voices, is Tesfa Wondemagegnehu, a "world-renowned choral director," according to Walker.
"He's known throughout the world for taking good choirs and making them great," Walker comments. "The recording [of 7 Psalms] is good and I'm very proud of it; but I think what we're going to do in January, that's the full realization of the piece. It's a different work."
Walker has been studying jazz since the age of 14. His original instrument was the saxophone; but in 2005, he was stricken by a debilitating illness that was eventually diagnosed as Lyme disease. He was forced to give up the sax, because he no longer had the wind to play. Walker switched to piano and composing.
"I'm in treatment; they don't seem to be able to get on top of it," says Walker, regarding the disease. "Technically, I've mostly beat Lyme, but the after-effects have caused lots of autoimmune problems."
He contracted Lyme disease as a child, then 10 years ago, he got bit by a black widow spider that was lurking in grapes from a supermarket. "I never saw the spider."
Walker was sick for several days, and doctors said that the spider bite caused a "bio-toxin overload" to his system.
"On a personal level, I've found a lot of comfort in certain psalms," Walker told Espeland, regarding his personal health challenges. "Life blows up on people, all kinds of people."
Walker is well known on the local jazz scene. He opened a St. Paul club, Brilliant Corners, about 12 years ago. The venue's opening-night concert featured the Wynton Marsalis Quintet. And Walker mentions that Marsalis called him about bringing a special guest for the evening — that turned out to be Israeli violin virtuoso Itzhak Perlman. The violinist, who had performed a Schubert Club recital that day at the Ordway, brought his Stradivarius and played with Marsalis' group. The last song of the set featured Perlman on "Summertime," recalls Walker.
Among his varied ventures, Walker founded the Late Night series at the Dakota Jazz Club, which continues at the club. He also founded Jazz Is NOW, a nonprofit composers' forum and jazz orchestra. And in 2014, the Minnesota Orchestra named Walker the artistic director of the new Jazz in the Target Atrium series at Orchestra Hall.
Concluding a very enjoyable interview, Walker, who is not Jewish, mentions that 7 Psalms "was never meant to be a religious work. When I wrote it, I knew I'd have to answer that question a lot. Of course, the spiritual nature of the Psalms is there, but I wasn't writing church music. I was trying to write something that was bringing together all this stuff that I heard and was influenced by: classical music; folk music — I first heard "House of the Rising Sun" because my mom was into folk music — I was just trying to draw all these connections. I grew up listening to Mozart's Requiem Mass, which may be an odd thing for a kid in Bloomington to listen to, but I did. And 'Psalm 22,' the chord progression, is a straight lift from 'A Love Supreme' and John Coltrane."
Walker's 7 Psalms is an affecting piece of music, a remarkable achievement, and the upcoming performance at Orchestra Hall should not be missed.
***
Jeremy Walker, with a jazz ensemble and The Radio Choir from American Public Media will perform 7 Psalms 8 p.m. Saturday, Jan. 23 at Orchestra Hall, 1111 Nicollet Mall, downtown Minneapolis. For tickets, call 612-371-5656 or go to: minnesotaorchestra.org. (For online purchases, a 25 percent discount offer is available; use the promo code "7songs.")
(American Jewish World, 1.1.16)