Ann Kaner-Roth is remembered as a key activist in gaining marriage equality for all Minnesotans
By MORDECAI SPECKTOR
Ann Kaner-Roth, who was instrumental in establishing marriage equality in Minnesota and most recently served as deputy secretary of state, died Dec. 21.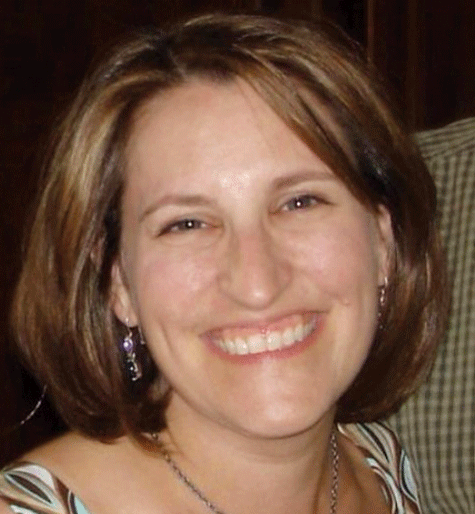 The cause was brain cancer. She was 49.
"She dedicated her professional life to giving equal voice and equal dignity to as many people as she could," said Minnesota Secretary of State Steve Simon, in a Dec. 21 statement sent to the press. "She brought passion and skill and empathy and patience to that work. She achieved great success, while always deflecting credit. Her impact will endure. She inspired many people — including me.
As executive director of a nonprofit called Project 515 and a co-founder of Minnesotans United for All Families, Kaner-Roth helped sink a 2012 ballot proposal that would have amended the state constitution to ban same-sex marriage. The amendment was defeated by Minnesota voters — the first time a state in the U.S. rejected a constitutional ban on same-sex marriage.
Following legislative passage of a proposal legalizing same-sex marriage the following year, Gov. Mark Dayton signed the bill into law, on May 13, 2013, on the steps of the Capitol before a crowd of 6,000 people.
The national Human Rights Campaign remembered Kaner-Roth as "a fierce ally, advocate and leader of the LGBTQ community in Minnesota and across the nation. Ann served as executive director of Project 515 and as co-chair of Minnesotans United for All Families through the historic and successful legislative campaign to win marriage equality in the North Star State. She was a member of HRC's national board of governors, serving as a governor for two years…. A loving wife and mother of three children, Ann dedicated her life to securing equality and civil rights for LGBTQ and all marginalized communities."
Rabbi Michael Adam Latz, of Shir Tikvah Congregation, in a eulogy delivered with Julie Fisher, another lifelong friend of Kaner-Roth, remembered his dear friend as "a do-er, an organizer's organizer, an accomplished woman, the deputy secretary of state for the State of Minnesota, a brilliant strategist, a national leader for Marriage Equality, and Fairy Godmother to every gay man in North America and Israel. She was a mom and wife, a daughter and a sister, a proud Jew and a powerful advocate for justice. She was a once-in-a-lifetime person and you knew it when you met her. She radiated confidence and love."
Latz continued: "What motivated Ann throughout every aspect of her life, personal and professional, was love. Enduring, tender, fierce, generous, joyful love. 'Ahava m'kalelet et hashura,' Jewish tradition teaches us. 'Authentic love transforms the world.' Ann embodied this teaching. She believed the power of love was infinite and she practiced it in her personal and her professional lives. She showed us all that the more love you put into the world, the better we all are."
Prior to her work with Project 515, Kaner-Roth lobbied at the state Capitol for Child Care Works, which sought funding for affordable child care.
In Jan. 2015, Steve Simon selected Kaner-Roth to serve as deputy secretary of state.
Julie Fisher recalled meeting Kaner-Roth at the age of four, in synagogue preschool in Duluth.
"I was painfully shy; she was confident and outspoken," Fisher recalled. "We adored each other from the moment we first met…. Our synagogue was the center of our friendship all through our childhood with Purim carnivals, playing in the shul attic as kids, consecration, Bat Mitzvas, confirmation, leading youth group, teaching Hebrew school together; Ann frequently led services on Shabbat sharing her gorgeous voice with our congregation. She sang the sheva brachot blessings at my wedding."
Fisher, who is married to Daniel Shapiro, appointed by Pres. Barack Obama as U.S. ambassador to Israel, also mentioned that Kaner-Roth visited her three times in Israel.
Kaner-Roth is preceded in death by her parents, Sharon and Bernard Kaner, and brother, Jeff Kaner. She is survived by her husband, Marc Roth, and children, Avia, Ari and Isa.
(American Jewish World, 12.29.17)