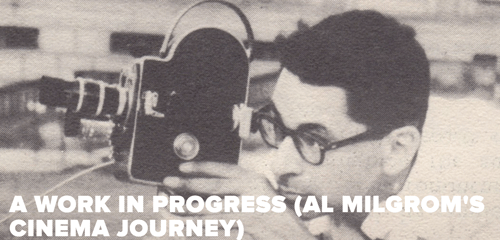 In a documentary feature from Phil Harder, audiences follow now 95-year-old Al Milgrom, an inveterate cinephile, through his life and living legacy.
From his first introduction to film, via Charlie Chaplin's The Kid, to a tour through his personal home "film museum," A Work in Progress (Al Milgrom's Cinema Journey) offers a portrait of one of Minnesota's leading artistic voices.
In the documentary, Milgrom discusses his journey as a filmmaker and his current projects, including his continued work on the 1959 documentary Russian Journey: The Story of a Filmmaker's Travels Behind the Curtain.
The film will be screened 2 p.m. Thursday, April 26, as part of the Minneapolis-St. Paul International Film Festival (MSPIFF) at St. Anthony Main Theatre 3, 115 S.E. Main St., Minneapolis. For information and tickets, click HERE.