By MORDECAI SPECKTOR
In the first collaboration between Stuart Pimsler Dance and Theater and SteppingStone Theatre, choreographer and dancer Stuart Pimsler chose to adapt the children's book Tales of a Gambling Grandma by Dayal Kaur Khalsa.
Pimsler says that "as a rookie father," he read the book to his daughter, "when she was quite young. I became fond of [Khalsa's] work. My Grandmother's Tsotchkes: Tales of a Gambling Grandma, which will have its world premiere March 12-28 at the theater in St. Paul's Historic Hill District, stays true to the book and adds some new elements.
Khalsa, a New York City native, told the story of an immigrant woman who embodied "a combination of street smarts and old-world superstition," according to Pimsler. In adapting the work of the illustrator turned author, Pimsler weaved in stories and life lessons passed on by his own grandmother in New York — along with her treasured keepsakes from the Old World, hertsotchkes.
During a conversation with the Jewish World last week, Pimsler discussed the creative process for his latest work — the first stage adaptation of a book by Khalsa — and how his cast of mainly non-Jewish young actors approached the material.
My Grandmother's Tsotchkes tells the story of a Jewish Russian immigrant and her American granddaughter, May, through dance and movement. The grandmother offers such pearls of advice as, "Always keep borscht in the refrigerator in case the Cossacks come to your house in Queens!"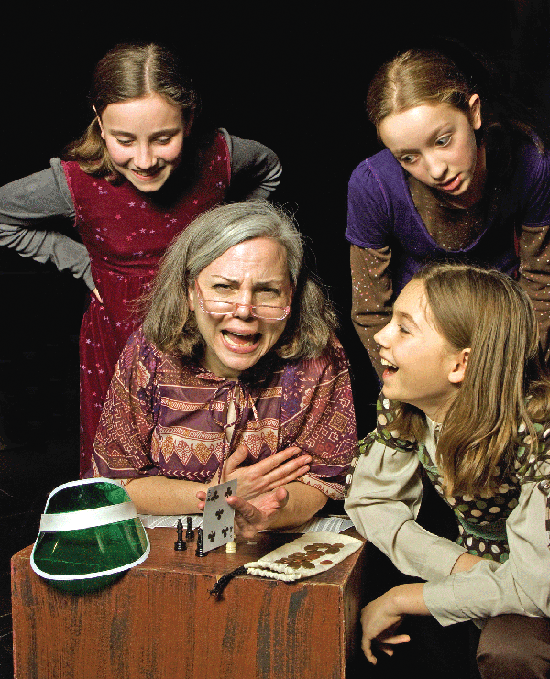 Pimsler mentions that his play, which conveys a universal message of affectionate bonds across the generations, also will offer non-Jewish viewers "an insight into aspects of Jewish culture." Like a shiva — the play begins with the grandmother's death, then dramatizes her life in flashbacks.
"There's something meaty here," Pimsler allows, regarding 12-year-old May "watching the passing of her grandmother."
As for the cast members, a talented group of 22 young actors, singers and dancers, Pimsler comments, "They had questions about why family members sit on short stools and cut their suits," as depicted in the shiva scene.
There are some Jewish kids in the show, including Naveh Shavit-Lonstein, a young actor who has been trodding the boards at local theaters in recent years. Pimsler enlisted Naveh's mother, Rebecca, as a dialect coach, and his father, Rabbi Alan Shavit-Lonstein, of Temple of Aaron Synagogue in St. Paul, as a consultant on the fine points of Jewish rituals.
Apart from the death scene that opens the show, Pimsler stresses that the show is a lively affair, with song and dance propelling the story. He wrote lyrics and Gary Rue, a well-known local songwriter and performer, wrote the music for the songs in the show.
"The first song, sung by the grandmother, is 'Tsotchkes to You, Memories to Me,'" says Pimsler. The tune conveys the message that "one person's junk is another person's treasure."
He adds, "Grandma, in a way, was sort of an early feminist; she defeats an entire army of Cossacks in Russia," explains Pimsler. Martha Benda, an adult cast member, plays the grandmother; Naveh Shavit-Lonstein portrays Grandpa Louie, a plumber.
In addition to the card-sharp granny and May, Pimsler added two characters for the show — they are friends of May, one Jewish, one not Jewish. ("The book was a jumping-off point," he says.)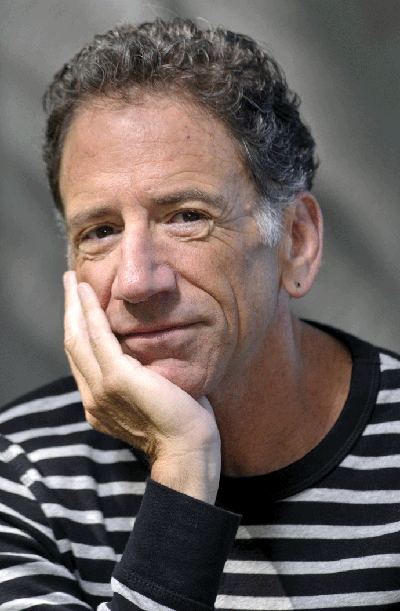 Regarding the choreography, Pimsler says that many scenes lent themselves to music and dance: when the grandmother is attacked by Cossacks, her escape to America, when the grandparents fall in love and then marry, and a family meal in a Chinese restaurant.
My Grandmother's Tsotchkes is a play for all ages, and Pimsler says that SteppingStone Theatre — which bills itself as "St. Paul's professional theater for young actors" — has become "part of the children's theater fabric in the Twin Cities," although the Children's Theatre Company in Minneapolis operates with a significantly larger budget and gets more publicity.
In 2007, SteppingStone moved into a 100-year-old former church, which is located across the street from William Mitchell Law School. The sanctuary was converted into a 430-seat theater.
Since Pimsler's stage play has a Jewish immigrant theme, he plans to conduct workshops at senior residences in the Twin Cities. He said that participants can bring their own tsotchkes and tell the stories that go with them.
***
My Grandmother's Tsotchkes will be performed March 12-28 at SteppingStone Theatre, 55 Victoria St. N., St. Paul. For showtimes and information, go to: steppingstonetheatre.org or call 651-225-9265.
(American Jewish World, 3.5.10)