By MORDECAI SPECKTOR
Rabbi Asher Zeilingold, the longest-serving pulpit rabbi in Minnesota, will be feted by his congregation on Wednesday, Nov. 3 at the Mall of America's Great Room. A disciple of the Lubavitcher Rebbe, Rabbi Menachem Mendel Schneerson, Zeilingold turned 70 on Sept. 24.
The rabbi and his wife, Sema, have been serving Adath Israel Synagogue, the Orthodox shul on Edgcumbe Road in St. Paul, for the past 45 years; so the Nov. 3 event will mark both of the rabbi's milestones.
Amb. Yehuda Avner, a founding member of Kibbutz Lavi, and an advisor to Prime Ministers Yitzhak Rabin, Menachem Begin and Shimon Peres, will be the guest speaker at the Nov. 3 celebration. Avner also served as a speechwriter and secretary to Prime Ministers Levi Eshkol and Golda Meir, and was Israel's ambassador to the United Kingdom and consul in New York and Washington, D.C. Avner's recently published memoir is titled The Prime Ministers: An Intimate Narrative of Israeli Leadership (The Toby Press).
Rabbi Zeilingold told the Jewish World this week that he had a small birthday party, with some family and friends; but he doesn't regard the upcoming event as "a personal honor or a personal party." Rather, he says that the event is a celebration of "the traditional Jewish community of St. Paul" that he represents as the rabbi of Adath Israel, which was formed when three West Side shuls merged, in 1966, and moved to Highland Park.
"In a wider respect, I represent the Jews of Minnesota," he adds, and mentions that Gov. Tim Pawlenty will issue an official proclamation in his honor on Nov. 3.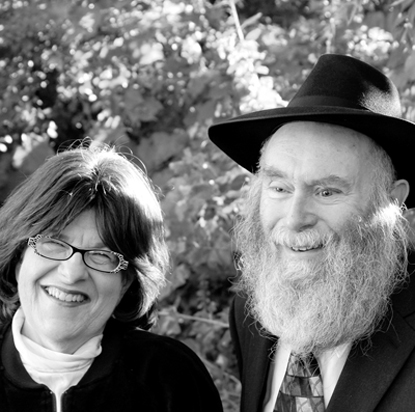 "I ask people to come to the [Nov. 3] dinner, certainly not to honor me, but to honor what I represent, and that is the synagogue and the congregation," he explains.
Although many local Lubavitchers are affiliated with Adath Israel, the upcoming celebration is not a Lubavitch event, but is open to the community, says Zeilingold.
WCCO-TV news anchor Don Shelby also has agreed to participate in the event, even though it will take place on a busy news day following the Nov. 2 midterm elections, according to the rabbi.
A native of England who came to the United States in 1953, Zeilingold completed his yeshiva studies in New York City. He and his wife married in 1964, and came to Minnesota two years later.
In addition to his duties as a pulpit rabbi, Zeilingold directs UMKosher (United Mehadrin Kosher), and travels widely teaching about kashrut (kosher laws) and certifying kosher food facilities. UMKosher has provided kosher supervision and certified more than 200 food service companies around the world since 1970, according to information on the firm's Web site.
"We've done a lot to bring kosher food to kosher people," says Zeilingold, who also commented that he was responsible for establishing the first kosher food store in St. Paul, the Tel Aviv Market. He now works with Cooper's SuperValu, supervising the store's kosher food department.
Apparently not slowing down too much, last week Zeilingold traveled to a Land O'Lakes cheese factory in Spencer, Wisc., where he explained kashrut laws to managers in several sessions, beginning with one at 5:30 a.m.
In the kosher area, a 2003 AJW story concerned Rabbi Zeilingold's role in the recovery of kosher canola oil from a derailed Canadian Pacific Railway tank car. Zeilingold dispatched Rabbi Yosef Grossman to the site of the derailment near Thief River Falls.
Recovering more than 185,000 pounds of kosher salad oil-grade canola oil involved certifying a food-grade pump and hoses as kosher before they were used to transfer the canola oil from the derailed kosher tank car into another kosher tank car. Since the canola oil had turned to a sludge-like consistency in the cold weather, a delicate heating process was used prior to pumping the oil from one car to another.
In a varied rabbinic career, the Adath Israel rabbi served as the chaplain to Minnesota state hospitals, including the security facility at St. Peter, during the administration of Gov. Rudy Perpich.
Zeilingold also writes the American Jewish World's "Torah Thought for the Week" column. The article on the parsha has been a feature in every issue of the paper since 1982. (The column is sponsored by Adath Israel.)
Rabbi Zeilingold told the AJW that he plans to publish a collection of his Torah Thought columns that have appeared in the newspaper for the Nov. 3 dinner celebration. His contributions to the Jewish World over nearly 30 years are "very much a part of my career here," he comments.
***
The celebration of Rabbi Asher Zeilingold's 70th birthday and the Zeilingolds' 45 years of service to the community will take place Wednesday, Nov. 3 at the Great Room of the Mall of America. A dinner and program will begin 6:30 p.m.; a reception and registration begins 5:30 p.m. For reservations, call Adath Israel Synagogue at 651-698-8300, option No. 3; or e-mail: adathisrael@adath.com. For information, go to: adath.com.
(American Jewish World, 10.15.10)