Acclaimed contemporary Israeli novelist Ronit Matalon will visit the Twin Cities next month as the second author in the Culture BLVD II: Israeli Author Series. Matalon will discuss immigration and writing, drawing from her family's experience immigrating to Israel from Egypt and her success as a journalist and novelist.
Matalon will present "Out of Place and Inside Time: On Immigration and Writing" 7 p.m. Thursday, Dec. 6 at the Sabes JCC, 4330 Cedar Lake Rd. S., St. Louis Park, sponsored by the Israel Center of the Minneapolis Jewish Federation and the Sabes JCC. The AJW is a media sponsor of the series.
A former journalist for Haaretz and Israeli TV, Matalon has cemented a place as a major voice in Israeli fiction. Her experience covering Gaza and the West Bank during the first Intifada no doubt influenced her novels, which have been described as bringing together "self-conscious art, piercing political criticism, Israeli politics… and emotional depth and psychological insight that are powerful and rare."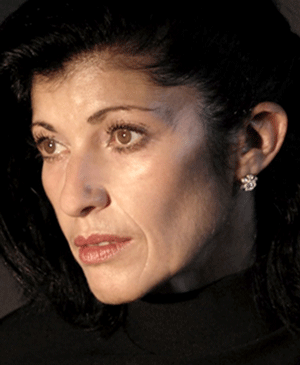 Matalon is an important feminist-oriented voice in contemporary Hebrew literature, and has published essays on the desire to portray alternative Eastern-Western characterizations to the categorizations in existing Israeli literature.
Known as "one of the most well-read and intellectual authors" of Hebrew literature, Matalon has won several literary awards. She is the author of seven novels, the latest of which is The Sound of Our Steps.
"Our goal is to help Minneapolis experience the unique culture of Israel," Israel Center director Eilat Harel said. "[Recent guest] Etgar Keret and upcoming authors Ronit Matalon and Sayed Kashua represent a wide range of Israeli themes and ideas."
Tickets to Culture BLVD II featuring Ronit Matalon are $12 for general admission and $10 for students, seniors and JCC members; contact the Sabes JCC box office at 952-381-3499 or: tickets@sabesjcc.org.
— Courtesy of the Minneapolis Jewish Federation
(American Jewish World, 11.23.12)