Love it or hate it, you can't avoid 'Hava Nagila,' part of the soundtrack of our Jewish lives
By MORDECAI SPECKTOR
Hava nagila, hava nagila (Let us rejoice, let us rejoice) / Hava nagila ve-nismecha (Let us rejoice and be glad)
Hava neranena, hava neranena (Let us sing, let us sing) / Hava neranena ve-nismecha (Let us sing and be glad)
Uru, uru achim (Awake, awake, brothers) / Uru achim be-lev sameach! (Awake, brothers, with a joyful heart!)
As surely as the Federation will call for an annual donation, every Jewish wedding reception and Bar/Bat Mitzva celebration involves a rendition of "Hava Nagila" and dancing the hora.
But did you know that two families are still contending over which of their ancestors composed the most famous Jewish song? And are you aware of the fact that country music star Glen Campbell recorded an instrumental version of "Hava Nagila" on the B-side of his Oscar-nominated single for the movie True Grit?
These and other questions are examined by a host of scholars and musical stars in Hava Nagila (The Movie), a greatly entertaining 73-minute documentary, which will have its regional premiere on Thursday, May 23 at the Riverview Theater in Minneapolis. The event will feature a Q&A after the screening with the film's director, Roberta Grossman, and live music by Eisner's Klezmorim.
I'm thinking that they may play "Hava Nagila." Hora dancing could break out.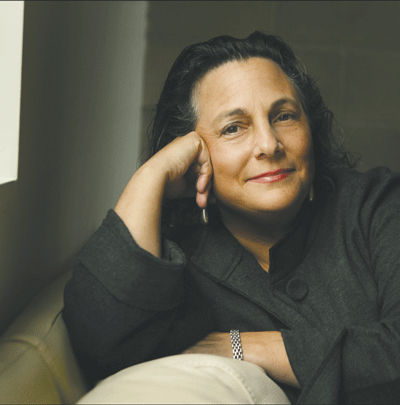 Among the interview subjects in the film is Harry Belafonte, who achieved great popularity among Jews, during the 1960s folk song movement, with his version of "Hava."
"When you find a song that says, 'Let us rejoice,' there's no better song to leave an evening with," says Belafonte, during a 2009 interview at the Village Vanguard, where he first sang the song. "'Hava Nagila' tells us who we should be and what we, in a fundamental sense, aspire to be — peoples of love and joy and peace."
Pop songstress Connie Francis put her rendition of "Hava Nagila" in the first track of her album of Jewish favorites. In concert, over her long career, she paired "Hava" with the theme song from the movie Exodus.
In addition to Campbell, Belafonte and Francis, the film features interviews with and music by Soviet born singer-songwriter Regina Spektor, The Klezmatics and Leonard Nimoy. There is a clip of Allan Sherman's parody, "Harvey and Sheila." And Bob Dylan is heard introducing his "Talkin' Hava Negeilah Blues," saying, "Here's a foreign song I learned in Utah."
Dylan, in his disjointed version of the Jewish simcha staple, "butchers it. Just butchers it," says Josh Kun, associate professor at the USC Annenberg School and author of And You Shall Know Us by the Trail of Our Vinyl. It is a performance of the song "that is meant not to perform 'Hava Nagila,' which ultimately is a form of 'Hava Nagila,' which is why I kind of like it," Kun elaborates. "That, to me, is the Jewish song. Nothing is more Jewish than that performance, precisely because it is both an embrace and a refusal. It is the smartest song about Jewish identity I've ever heard, and it only lasts about 30 seconds."
The film unspools priceless moments, including 86-year-old Israeli dancer and teacher Ayala Goren demonstrating the hora. The viewer is left awestruck by the octogenarian's energy and joie de vivre.
Toward the end of the documentary, the "Hava"-haters have their say. The musicians of the klezmer revival in the late 20th century sought to discover their cultural roots in the lost world of East European Jewry. "Hava Nagila" was viewed as emblematic of Israel — which is not the homeland of our more recent ancestors.
In the film, musicologist Henry Sapoznik recalls a conversation with Appalachian fiddler and banjoist Tommy Jarrell, who was a "magnet" for New York Jews. They were "flocking to him" to learn about his brand of folk music.
Jarrell was confounded by this phenomenon and asked Sapoznik: "Hank, don't your people got none of your own music?"
Sapoznik says the arrival of "Hava Nagila" in the United States "was the cultural equivalent of an invasive species. It choked out every other species, because it was hardier, it was simpler, it was a place where people ceased looking into a deeper place for Jewish music. It was never a gateway… it was a cul de sac."
Those interested in Yiddish popular and folk culture had no use for "Hava." Sapoznik founded KlezKamp, an annual summer gathering for Yiddish culture and klezmer fans. In the film he says of KlezKamp: "This is the place where 'Hava Nagila' dies. This is the place where it is buried and where we dance on its grave."
But, as Hava Nagila (The Movie) declares, it's not that easy to stop the juggernaut that is "Hava." It is a hardy musical weed. References to "Hava" pop up in The Muppet Movie, an episode of The Simpsons, in Monty Python's The Life of Brian and ringtones. "Hava Nagila" is being sung around the world, all of the time.
You can hear myriad versions on YouTube, for example. I found a video featuring Israeli singer Rika Zaraï crooning "Hava." Among the comments was one by "skoura100," who said, "I'm Moslim from Morocco and I like this song."
***
Hava Nagila (The Movie) will be shown 7 p.m. Thursday, May 23 at the Riverview Theater, 3800 42nd Ave. S., Minneapolis. Tickets are $10, $5 for students and children. The screening will be followed by a Q&A with director Roberta Grossman and live music by Eisner's Klezmorim. For advance tickets, call 651-698-0751 or go to: stpauljcc.org. Tickets are also available at the door, cash only.
This event is presented by the St. Paul JCC, Mount Zion Temple and the Jewish Federation of Greater St. Paul.
(American Jewish World, 5.10.13)
Below is the trailer for the film: