Ben Sidran returns to Minneapolis on Aug. 29, for his annual gig at the Dakota Jazz Club
By MORDECAI SPECKTOR
You load sixteen tons, what do you get / Another day older and deeper in debt.
Saint Peter don't you call me 'cause I can't go / I owe my soul to the company store.
— "Sixteen Tons" by Merle Travis
Ben Sidran's most recent album, Don't Cry for No Hipster (Nardis), is comprised of original songs, except for "Reflections," by the nonpareil jazz pianist and composer Thelonious Monk, and "Sixteen Tons," by Merle Travis (4-12-13 AJW).
Of course, those of a certain age associate the latter song with country singer and TV variety show host Tennessee Ernie Ford — "The Ol' Pea-Picker."
"I thought it fit real well with the original stuff I wrote, you know, the theme of the album: the kind of jaundiced look at contemporary society," the pianist and composer explained about this bit of Americana. "And I always loved the song."
Sidran, who lives in Madison, Wisc., performs Aug. 29 at the Dakota Jazz Club in Minneapolis, as part of a "little Midwest tour."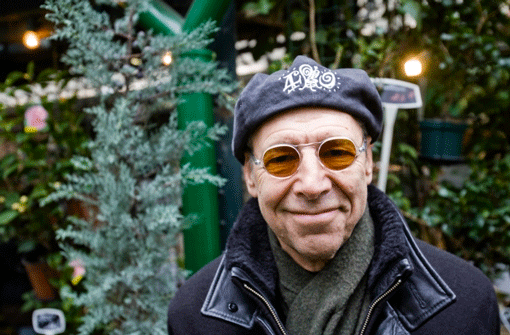 As for the cover of "Sixteen Tons," Sidran told the AJW during a phone interview last week: "It must have been 10 years ago, I was playing in Madrid, and a young guy came up to me and he suggested that I do it. He said, 'How come you don't do "Sixteen Tons"?'
Sidran responded, "That's a really good idea. I'm going to do it." And 10 years on, he did.
For his upcoming show at the Dakota, Sidran will be joined by his son, Leo Sidran, on drums. The quartet will be rounded out by two renowned locals, Billy Peterson, on bass, and his brother, Ricky Peterson, on Hammond organ. Ben Sidran will be at the piano and singing, as he has done for the past 40 years. During that span he has released 32 records.
On Aug. 29, Sidran will play songs from Don't Cry for No Hipster, "and plus a couple other ones. I've got some ones I'm breaking in… so it's going to be a lot of new stuff."
Aware that his Twin Cities fan base stretches back through the decades, Sidran said that he will take some requests for his older material, too. "I've been coming to Minneapolis since 1973 or '74," he said. "That's 40 years. Whoa!"
His last gig at the Dakota, on Sept. 9, 2012, which drew a sizable contingent from the local Jewish community, was titled "Jews, Music and the American Dream" (8-31.12 AJW). Sidran lectured and played songs drawn from his book, There Was a Fire: Jews, Music and the American Dream (Nardis Books), which traces the Jewish contribution to popular music from King David to the Beastie Boys, with an emphasis on the great Jews of jazz. Sidran said he is still performing his hybrid lecture and concert based on his research and writing. The jazzman also has a doctorate in American studies from a university in the United Kingdom.
As it happens, Sidran was touring Japan this week with Georgie Fame, the British pop singer who had some big hits in the 1960s ("Yeh Yeh," "The Ballad of Bonnie and Clyde"). Fame has the distinction of knocking the Beatles out of the top spot on the UK Singles Chart a time or two, according to Sidran. The Jewish jazzman said that he's a "good friend" of Fame, and is working on a biography of the singer.
***
Ben Sidran performs 7 p.m. Thursday, Aug. 29 at the Dakota Jazz Club and Restaurant, 1010 Nicollet Ave., Minneapolis. For tickets, call 612-332-1010, or go to: dakotacooks.com.
(American Jewish World, 8.16.13)